18th Edition Exam Tips – A Complete Guide on How to Ace This Exam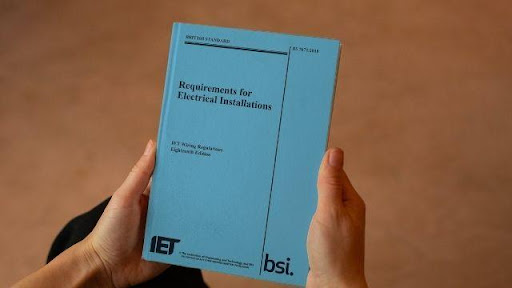 In the UK, becoming a licenced electrician is not simple. Of course, you must pass several theoretical and practical exams to obtain the qualifications necessary to practise legally.
The book aims to be thoroughly aware of the regulations, and safe practises governing electrical installations. It is not a tool that should be used to pass a test.
To assist you in passing your electrician exams on the first try, we've put together 15 top tips for the exam.
We will cover the 18th Edition exam tips in this article so you may confidently answer the questions.
Top Tips for the Requirements for Electrical Installations: 18th Edition Wiring Regulations Exam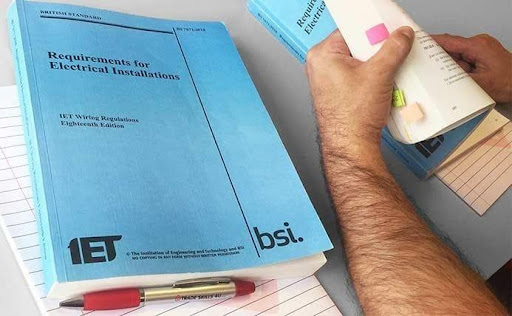 To become a licenced electrician in the UK, you must complete several written exams through open-book or closed-book exams.
The examination has sixty questions, and you have two hours. This results in an average question time of two minutes. Sign up for these 18th Edition courses.
Protection for safety, evaluation of general characteristics, and special installations or locations are a few topics you will cover during the testing process.
Therefore, it's essential to be as aware and prepared as possible. You can utilise the following inspection and testing methods to ensure that you are prepared and pass the electrician exams:
1) Consider the Study Seriously
Spend time thoroughly and focus on reading the rulebooks and textbooks.
To be able to respond to each exam question quickly, make sure you are familiar with the layout of each inspection and testing manual
It should also include the I.E.E. Wiring Regulations and BS 7671 18th Edition book containing the indices. It would be best to do the work because this well-planned research will be worth it.
2) Find Out Your Learning Style
It can be very helpful to be familiar with your preferred learning style, especially if it has been some time since you last had to take written exams.
For example, if you learn best visually, use flowcharts, mind maps, or different colours to review.
Reading regulations while listening to music can be beneficial if you learn best visually. Post-it notes may be a useful tool for helping physically oriented learners remember knowledge.
3) Whether Online or in Person, Find a Study Companion
Collaboration with a study partner can be quite beneficial. Throughout the revision process, you can spur and challenge each other.
4) On-Site Guide Book Should Not Be Used
Don't use the On-Site Guide book to begin with.
The 18th Edition of the Wiring Regulations has a different structure from that book, a great resource that you will find quite beneficial as you advance in your studies.
However, it will only confuse you in the beginning.
5) Time Factors
The allowed period will enable you to think before choosing your action. It is crucial to read the exam question carefully. But don't spend too much time answering because time will fly by!
Many candidates make the mistake of "sense checking" their answers. Even though you are certain that your answers are accurate, there is no point in searching the book for proof.
During the exam, make thoughtful conclusions regarding this dynamic.
When in doubt, be sure to do fact-checking to support your answers, but move on to the next question as soon as you feel confident in your response.
Unfortunately, this causes many candidates to run out of time, so watch out that you're not one of them!
6) Know What Is Expected
Ensure you're straightforward on what you're expected to know before each exam. By doing this, you'll be as prepared as you can be for any question that may be posed.
7) Be Aware of the Weighting of the Exam Questions
To ensure that you devote the appropriate amount of time to each exam question, be sure you're aware of the weighting of each question.
Don't rush through areas with heavier weightings if you have limited time.
8) Breakdown of Sections
Identifying which subject references which chapter is essential to crafting a positive answer. You are expected to learn the following examples:
Recognise the scope, purpose, and guiding principles of BS 7671 (4 questions, 7%)

Recognise the definitions given in BS 7671 (2 questions, 3%)

Recognise how to evaluate the fundamental principles of electrical installations (6 questions, 10%).

Recognise the protective standards for the security of electrical systems (15 questions, 25%).

Recognise the specifications for the equipment selection and installation for electrical projects (14 questions, 23%)

Recognise the specifications for electrical installation inspection and testing (4 questions, 7%)

Recognise the BS 7671 safety requirements for unique installations or locations.

Recognise the details provided in BS 7671's appendices.
The 18th Edition Wiring Regulations can be found here.
9) Use Practise Tests and Mock Exams to Improve
Take as many testing process and exams for UK electricians as you can.
Ask yourself questions, then research the appropriate inspection and testing regulations to find the solutions.
As a result, there won't be any surprises throughout the exams. This is an excellent process for remembering regulations and the proper way to do things.
These help you grow comfortable and confident with how the questions are presented, formatted, and best answered.
It also helps you identify any knowledge gaps you have before exams and highlights them.
You'll quickly discover if you need to improve your knowledge and understanding of security rules, certain legislation, or math.
You can practise on this 18th Edition Mock Test by clicking here.
10) Use Test Simulators for Electricals
Testing simulators are excellent methods to gauge your knowledge and understanding of electrician exams while increasing your confidence.
The exam simulator will significantly improve your knowledge and confidence before the electrician exams.
11) Read the Question Properly
Though it seems straightforward, reading the question properly during the examination is the most crucial thing you can do.
One of the main reasons candidates for testing certification fails their exams is improper to question reading.
Make sure you have read the question completely and accurately so that you can provide the correct answer.
12) Avoid Drag by Flagging!
There is a useful "flagging" tool built into the exam programme that we advise you to use. You can "mark" any questions you're unsure about or want to check again for later.
This enables you to proceed with the questions, knowing you can re-visit any areas of concern at the end of the test.
Never fail to provide an answer to a question, and always try your best to do so. These "uncertain" answers can determine whether you pass or fail the electrician exams!
The majority of the questions will be multiple-choice questions. But do not let a false sense of security fool you. It takes a lot of time to examine these and provide solutions.
But, if you adhere to the helpful exam tips, you should have no trouble answering the test in the allotted time.
13) Move On if You Don't Know the Correct Answer
Continue to the next question if you are unsure of the answer. If you still have time, you can re-visit any missed questions, but try not to run out of time.
Remember that you only have 2 minutes per question on average, so you cannot afford to do any revision and think you can demonstrate there and obtain all of your answers from the book.
These "uncertain" answers can be the difference between passing and failing the exam.
14) Recognise the Pitfalls
It's also essential to remember that some examination questions may be presented in a complex or difficult manner.
For example, "not" may be overlooked if you don't read the question properly. In this case, candidates frequently emphasise the correct testing process rather than the desired incorrect one.
Examination questions frequently reference specific passages in the book using specialised terminology.
You may have started incorrectly if the details in these parts are not included in your response.
Nonetheless, if you are well-versed in the material, this aspect of the exam's format will aid rather than pose a challenge.
Candidates must receive at least a 60% score to pass the exam. Outcomes are given a simple pass or fail mark on the UK electrician exams.
Although it's a challenging idea, students shouldn't let their results during revision periods worry them too much. You should take a risk!
Your score will take care of itself if you're satisfied that you grasp the book's ideas and applications well.
15) Display All Computations
You undoubtedly recall this from school but include all your calculations in the exam. That helps the examiner and keeps you focused at the same time.
Frequently Asked Questions (FAQs)
The frequently asked queries regarding the 18th Edition exam advice for the candidates are listed below:
Should I Read Through the 18th Edition Book First?
It seems counterintuitive, but you should complete your first run-through with the book closed. This will encourage you to review questions without getting caught up in the text.
Is a Certificate Required in the UK for Electrical Work?
Any task, no matter how big or small, should come with an electrical installation certificate from your electrician.
Attesting to the fact that the work was completed by BS 7671, the Standard for electrical safety. Building Regulations cover all electrical work in residences.
How Challenging Is the 18th Edition?
It isn't easy to read the 18th Edition book. Standard textbooks for classes or schools may feel familiar, yet this book is unique.
It can sometimes be challenging because of how it is organised and the words utilised.
Conclusion
A well-rounded exam strategy will make people feel considerably more prepared before taking the electrician exam.
Of course, a basic understanding of the book's ideas will prepare you for your success, but memorising specific regulations or reciting specific sentences won't.
Don't just think of information as words on a page; think of it from the perspective of using it effectively!
With the correct study, revision, and exam preparation, expect to pass the electrician exams on your first attempt and begin employment as an electrician in the UK.
Hopefully, the above strategy examples will make you feel more equipped to approach the 18th edition exam with assurance and confidence with our top tips. All the best!