A lot of people assume that apprenticeships are for 16-year-olds only. It is easy to see why you would think this, as a lot of people do tend to go into an apprenticeship straight after they finish school. However, there are lots of apprenticeships for adults, and you are never too old to learn a new skill!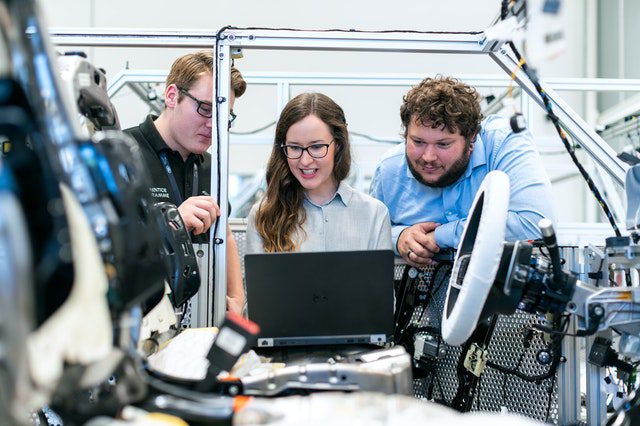 We know that it can be challenging to secure an apprenticeship as an adult. You may feel a bit overwhelmed, and you may struggle to set yourself apart from the younger applicants to ensure that you're selected.
It's not all doom and gloom, though; we promise! There is a way around this. So, with that in mind, read on to discover more about adult apprenticeships, the challenges that adults face, and how you can put the odds in your favour.
What does an apprenticeship entail?
Before we take a look at apprenticeships for adults over 40-years-old specifically, let's take a look at apprenticeships in general and what they entail so that you can get a better understanding.
An apprenticeship is open to anyone who is not enrolled in full-time education. Apprenticeships are available in more than 170 industries, including fashion, finance, engineering, banking, aerospace, health, and much more.
Depending on the sector you get involved in, your current skills set, and your age, an apprenticeship can take anywhere from one to five years to complete. You will typically combine studying towards a qualification with working on the job.
You will need to work as an apprentice for 30 hours per week, yet no more than 40 hours.
Your employer will determine the structure of your training. Nevertheless, apprenticeships will tend to include the following:
A detailed training plan

Practical training on the job

Support and mentoring throughout your apprenticeship

Assessment testing at a training facility

Theoretical study at a college

Practical training on the job
The amount of money you earn as an apprentice will depend on a number of factors. This includes the sector you are working in, your existing qualifications, experience, and age, as well as the type of apprenticeship you apply for.
A lot of people believe that apprenticeships represent the best way for them to get their foot in the door of their chosen career because they enable them to learn on the job while getting a qualification. This sort of practical experience is not something you can gain by reading a textbook or listening to a lecturer.
Download your free information pack
Find out how you could train as a domestic gas engineer by downloading a free copy of our information pack.
Why is it more difficult to get an apprenticeship as an adult?
If you are over the age of 25-years-old, you may have assumed that there is no point in you applying for an apprenticeship. This is not the case. In fact, adult apprenticeships have become more popular in recent years, so this is something you should certainly explore in further detail.
However, we won't sugarcoat things: it is more difficult to get an apprenticeship as an adult. No, this doesn't mean that it is impossible or that it is not worth your time! Nevertheless, it does mean that you may experience a few hurdles or hear the word "no" a few times along the way.
So, what is it about being an adult that makes it more difficult to secure an apprenticeship? Well, it mainly comes down to the cost. This is the fact that it is going to cost an employer more money to take on an adult apprentice.
The UK Government Guidelines reveal that employers need to pay apprenticeships a minimum wage of £4.15 if they are between the age of 16-and-18-years-old. While this applies to the first year of an apprenticeship for over ages, after the first year has been completed, the National Living Wage rate of National Minimum Wage rate applies.
For someone over the age of 25-years-old, the current rate is £8.72 per hour.
Therefore, for someone starting their apprenticeship at the age of 16-years-old, the employer would only need to pay £4.15 per hour for the first three years. After this, the amount would move onto £6.45 for those between the age of 18-years-old and 20-years-old. However, for anyone over the age of 25-years-old, this is going to rise to £8.72 per hour after their first year.
It is purely economical, therefore, which can be a bit frustrating! Nevertheless, all hope is not lost. A lot of companies will have their own wage levels and they will pay above the minimum wage, so do keep that in mind.
Consider a 'fast track' course
As mentioned in the introduction, it is not all doom and gloom. There are other options available to you that can help you to get an apprenticeship quickly. One of these options is to take a fast track course.
By doing this, you will get all of the qualifications you need to enter the career you are interested in. This means you essentially bypass the requirement for an apprenticeship. You're going to get the training in a smaller chunk of time, which means you can be qualified quicker, and start earning more quicker.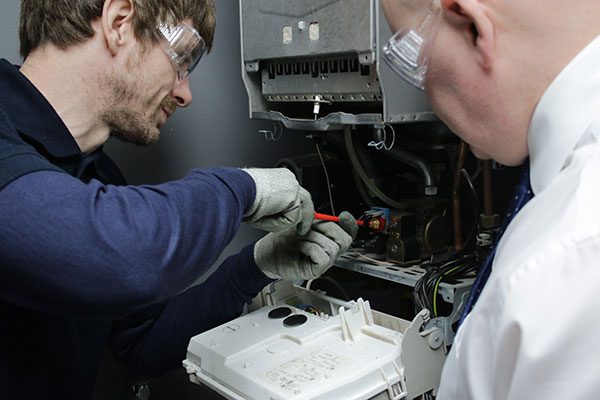 These courses are especially well thought of in certain industries, for example, in gas engineering. By taking a Gas Managed Learning Program, you will cover everything you need to become fully qualified in just 25 weeks. This includes core practical and gas skills, as well as electrical safe isolation, unvented hot water storage systems, domestic gas fires, domestic gas cookers, domestic gas central heating boilers, combustion performance analysis, and much more!
Final words
So there you have it: an insight into apprenticeships for adults over 25-years-old. As you can see, there are options available to you, no matter your age. Taking a 'fast track' course is definitely one of the best ways to acquire the new skills you need and get your career on the right track. You are never too old to go for the career you have always wanted!
Download your free information pack
Find out how you could train as a domestic gas engineer by downloading a free copy of our information pack.