Electric Vehicle Charging Infrastructure [All You Need to Know]
The lack of world-class EV charging infrastructure is a significant challenge the UK government faces in decarbonising the automotive industry and minimising greenhouse gas emissions.
With this, they plan to intensify their nationwide implementation of EV charging stations.
In this article, we'll provide details about electric charging infrastructures in the United Kingdom. This way, you'll understand how it works and how you can gain access to it.
Benefits of EV Charging Infrastructure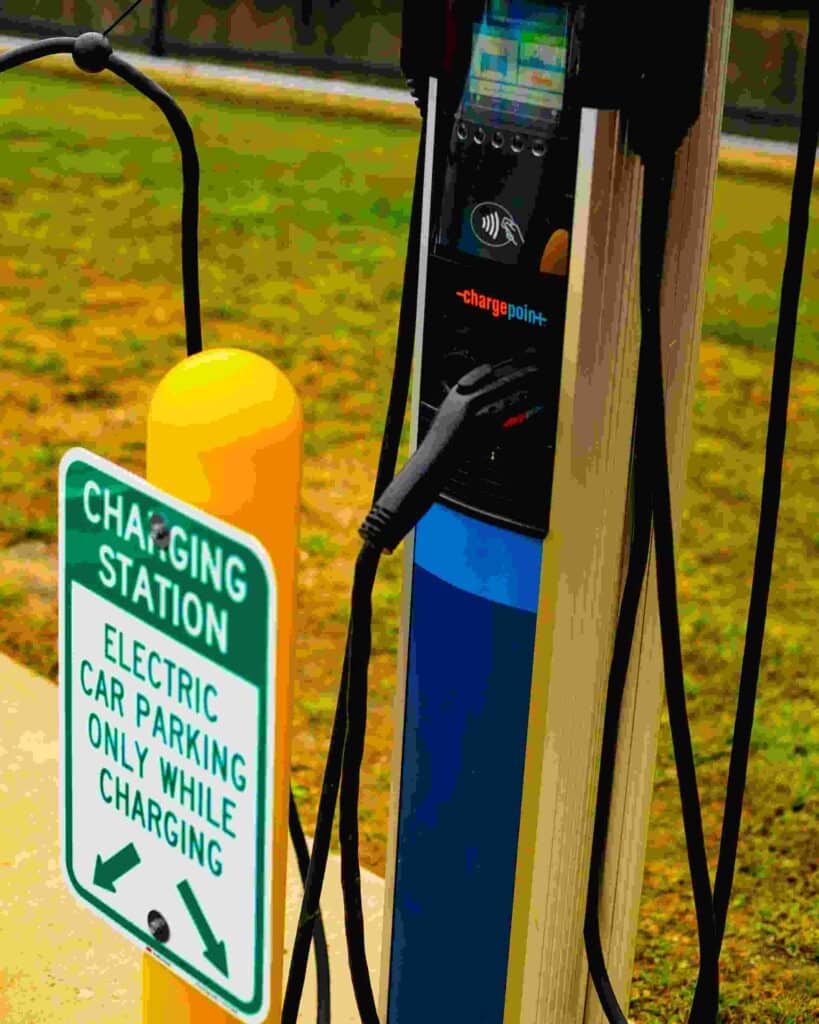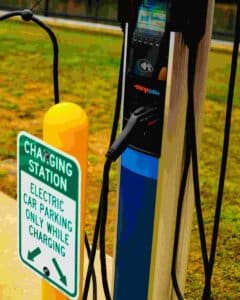 An EV charging infrastructure is a "filling station" for battery electric vehicles and electric cars. It has a designated space to park and plug a vehicle in, allowing drivers to recharge their car batteries.
It's one of the essential utilities for drivers hoping to own an EV. So, if the government plans to phase out gasoline and diesel-powered cars in the next few years, it must first address the need for more ACCESSIBLE charging stations.
UK officials have been strategising on how to build more charging infrastructures in the country, targeting to put up 300,000 units all over the UK.
Now, "Do they have to install that many?"
There are plenty of reasons why they should! Here are three benefits you can gain from these charging stations:
Accessible and reliable public charge points

– With more charging infrastructures built for public use, locals will have to access them regardless of

location.

Charging opportunities will be unlimited, especially in rural areas and the suburbs.

Effortless on- and off-street charging

– While charging your vehicles at home is an ideal option, it's always better to have charging stations available to

recharge your batteries

while parked. It's also convenient for travellers, especially when traversing long distances.

Utilise smart charging mechanisms

– Smart charging systems are a costly investment. By installing units for public use, many car owners can benefit from smart charging by accessing low-cost tariffs and capitalising on vehicle-to-grid technology. A smart infrastructure also minimises the impact of EV transition to the national grid.
EV Charging Station Types
You can utilise three charging levels or station types if you own an electric car: slow, fast, and rapid.
Level 1 Charging
The first charging level is also known as slow charging. This was the first mechanism that became popular with EV use.
Nowadays, slow chargers are more seen in homes, workplaces, and other locations where drivers can leave their cars for long periods.
Slow charging stations are rated at 3.6 kilowatts (kW) with 8-12 hours of charging time. Car owners can leave their vehicles plugged in overnight or when they're spending a full day at work.
Level 2 Charging
Level 2 or fast charging stations are the most common infrastructure type in the UK charging network.
These direct current stations rate between 7-22 kW, a few times faster than slow chargers.
Charging time for 7 kW charge points is reduced to a full charge within 4-6 hours, while a 22 kW charger only needs 1-2 hours of charging time.
Level 3 Charging
Rapid charging stations are the fastest way to fully charge your electric vehicles. These are usually found near major roads and motor service areas.
A rapid charge point is rated at 43-50 kW. Ulta-rapid charging is also available at 100 kW, 150 kW, and 350 kW, but in the UK, the most common is a 50 kW rapid charger.
An 80% charge can be achieved within 20 minutes using a rapid charger. Upon reaching this percentage, it has an automatic cut-off feature to protect your vehicle's electric battery life.
The cables used for rapid charging are tethered to the unit, and cars with rapid charging functionalities can utilise these stations.
EV Charging Station Locations
Slow and fast charging points are available for private and public use.
For private options, users mostly install residential off-street home charge points.
For public use, on the other hand, you are likely to see these charge points in communal parking areas and other destinations.
Home Installations
Residential or home installations are the MOST COMMON location for EV charging hubs.
Most likely, homeowners would install charging stations in their garages or driveways.
They usually charge their electric cars overnight. Hence, you can expect to see slow chargers for these purposes.
Approximately 70% of households in England have off-street EV charging stations available.
Public Charging Stations
Around 90% of EV drivers in the UK occasionally rely on public charging stations to recharge their vehicles.
These are commonly accessed in on-street charge points, either stand-alone or integrated into street furniture like a street lamp.
There are also dedicated charging hubs in communal parking areas and stations near the main road to enable long-distance travel.
Charging stations are also available at other destinations, like gyms, airports, hotels, and train stations, where drivers tend to leave their cars for an extended period.
EV Charging Station Networks in the UK
National Charge Point Network (NCPN)
The National Chargepoint Registry holds the database of electric vehicle charging networks spread across counties, specifically those available for public use.
There are plenty of charging networks available in the UK. Some of the significant networks include:
ESB Energy

– this network covers London, Birmingham, and Coventry, with more than 140 chargers in each location.

Osprey

– it's one of the fast-growing networks, covering Scotland to Cornwall with over 170 sites.

Fastned

– this rapid charging network provides renewable energy across European countries like Germany, the Netherlands, France, Belgium, and Switzerland. It also has stations in the UK, specifically in the North East and South of England and Scotland.

BP Pulse

– the company runs an extensive network in the UK with over 8,000 fast and rapid charge points.

Ecotricity

(a.k.a. GRIDServe)

– this network has charge points in Wales and the South of England, plus EV forecourts in Norwich and Braintree that can charge 24 electric cars simultaneously.
Open Charge Network
An open charge network allows drivers to connect with MULTIPLE OPEN STATIONS. Drivers don't need to open an account with every station, making accessing networks on the go easier.
Owners also no longer need to upgrade their hardware to run other open standards-based networking providers.
EV Charging Station Costs
Whether you utilise a public charging station or install one at home, costs are still incurred.
Here's a breakdown of home installation costs, plus the amount you'll spend if you charge your cars in public stations:
Home Installation Costs
The cost of a home battery charger usually ranges from £800 to £1,500, depending on your provider.
For a slow charger, you may need to pay £800 with a 3.6 kW rate. But, if you live in rented properties, you can claim up to 75% of your costs, capped at£350, if you can avail of grants and incentives for plug-in hybrid electric vehicles.
Costs incurred with charging at home won't only stop at installation because you, as a consumer, indeed need to pay for electricity.
If you own a car with 60 kW automotive batteries and a 200-mile range, expect to spend £17 for a full charge.
Public Charging Station Costs
Charging in public stations is usually FREE. However, there are RFID card- and app-enabled charge points where the host sets a tariff for the users to pay. Charging costs may vary based on demand.
If you're using rapid chargers, on the other hand, it might cost you around £22 for a 30-minute, 90-mile charge.
EV Charging Station Regulations in the UK
Electric vehicle charging is also regulated in the UK. The government provides general guidelines and those given by local authorities, applicable in certain counties.
Government Regulations
The UK government has been consistently promoting accessible and convenient charging, and their efforts can be seen in legislation like the:
Alternative Fuel Infrastructure Regulations (2017)
Automated and Electric Vehicles Acts (2018)
With the growing need for charging stations, the UK government published "Taking Charge: The Electric Vehicle Infrastructure Strategy," which aims to remove perceived barriers regarding charging infrastructures.
It sets the vision and action plan of the UK government to expedite charging infrastructure rollout. It also focuses on the following goals:
Provide reliable charging stations

Allow on and off-street charging

Increase rapid charging networks on major roads

Design fairly priced and inclusive charging stations

Increase market-led charge point rollout

Promote a smart energy system
Along with this is the implementation of EV charging infrastructure grants that subsidise owners of EV chargers, which include:
EV Chargepoint Grant

On-street Residential Chargepoint Scheme

Workplace Charging Scheme

Local Electric Vehicle Infrastructure Scheme
They also amended the Building Regulations 2010 to accommodate EV charge point installation. It was stipulated in Part S of this regulation that:
New residential homes

with onsite parking must have a charge point.

New residential buildings

with a covered parking space must have a charge point for each space.

Buildings converted for residential use

and with a car park must have a charge point for each dwelling with a parking space.

Residential buildings undergoing major renovations

with more than ten parking spaces must have a charge point for each dwelling and all other car parking spaces with cable routes.

New non-residential buildings

with more than ten parking spaces must have at least one charging point and cable routes for at least 20% of the remaining spaces.

Mixed-use buildings

must follow the above regulations with calculations based on the number of car parking spaces designated for use by the respective classes of occupants.
Local Authority Regulations
Promoting the installation of EV charging infrastructures is also part of the local authorities' duties.
Some of the local authority strategies and policies include:
Electric Vehicle Charging Strategy for Wales

Draft Vision for Scotland's Public Electric Vehicle Charging Network

Scotland Building Regulations

Hampshire County EV Charging Guidance
Frequently Asked Questions (FAQs)
We'll answer a few questions before you go!
How Many EV Stations are there in the UK?
As of 2023, there are currently 40,496 devices scattered over 23,902 locations across the UK.
Who Owns the Largest EV Charge Points in the UK?
Ubitricity has the largest network with its lamppost chargers, followed by Pod Point with its destination chargers in carparks and supermarkets.
Conclusion
We hope this guide informed you about the nooks and crannies of EV charge points in the UK.
Now you know how to access one and perhaps install a unit at home for residential use or for your business.