If you want to work with animals and promote horse care, you should consider enrolling in courses offering horse first aid.
Even in a safe environment, they can still acquire diseases and minor injuries that need immediate attention.
So, we will give you details on where you can register for an equine and equestrian first aid course.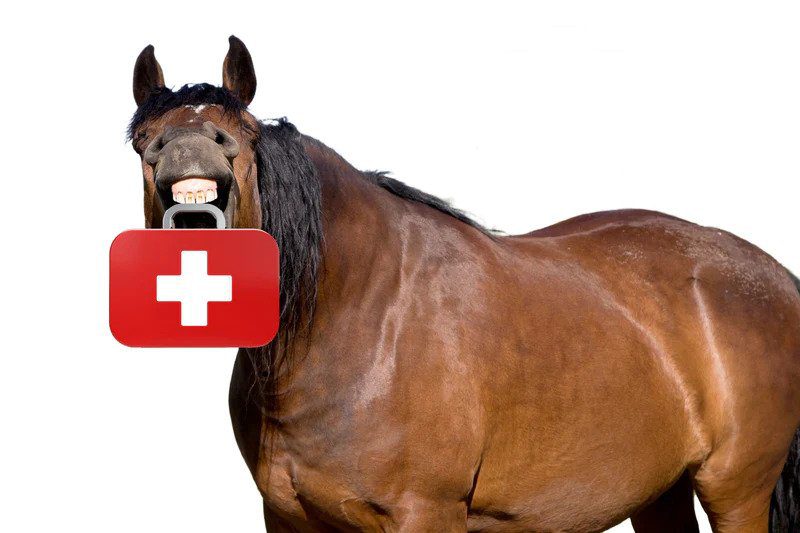 ---
Equine-Specific First Aid Course
The equine first aid course is for horse owners, riders, or anyone working with a horse.
Even with constant horse care, common injuries and emergency situations can happen anytime, especially since they are vulnerable to injuring themselves.
It will help if you learn the fundamental principles of first aid and how to manage common illnesses to various dangerous health conditions.
You can find plenty of accredited institutions that offer horse-specific first aid courses.
1: Animal Careers Direct
Animal Careers Direct can cover two types of treatment for the horse.
The first one is to evaluate the signs where you aim to avoid worsening the injuries and manage the horse's recovery.
The second is where you'll handle the first aid to support the horse's natural healing abilities.
You can contact and register with Animal Careers Direct at their website at Animal-job.co.uk.
They offer a collection of accredited and employer-established classes that will help you obtain relevant skills to achieve your aim of working with animals.
2: The Open College for Equine Studies
The Open College for Equine Studies offers an equine first aid course for anyone who wants to enhance their horse care knowledge.
The Open Equine first aid workshops complement this course.
You can search and read about their modules at their site Equinestudies.co.uk.
---
Equestrian First Aid Course
The horses need immediate attention during an emergency situation, and the person riding the horse can also encounter injuries.
Horse riders are some of the most commonly injured people. So, they need a first aider to attend to them in times of emergencies.
If you'd like to undertake an equestrian first aid course, our emergency first aid at work course would be suitable. We can add in scenarios for horse riders to make this specific to your setting.
We can deliver this course at our public venues or we can deliver in house first aid training at your venue.
You can view all of our first aid courses here.
---
Equine First Aid Course Online
The courses offered by Animal Careers Direct are delivered online. They have a course fee of £149.00, which you can pay in monthly instalments for £9.99.
The estimated study period is 20 hours, and a certificate is given if you completed the course.
They offer two units. The first one is for Horse Health and First Aid, which will help students identify normal horse behaviour and psychology.
The second one is for Horse Care, where you will access special stable management, discern the signs of common ill health, and measure ways to prevent horse injury.
The course material in Open College for Equine Studies is also delivered online. They have two units, and that's 20 study hours per unit. The course duration is from 6 to 12 months.
Module 1 offers an informative discussion on Horse Health and Injury Prevention. While Module 2 will provide access to Emergencies and Equine First Aid.
You can enrol for a full payment of £100 and get online access to their course material and assignments, tutor support, and optional workshops (with additional fees).
---
What Are the Equine First Aid Essentials?
Horse owners should always have a first aid kit for emergencies while the horse is still waiting for a veterinarian.
This basic kit should include the following:
Clean bucket and towel

Disposable gloves

A roll of cotton wool

A round-ended curved scissors

Antibacterial scrub

Sterile saline

Ready-to-use poultice

Wound gel

Dressings

Gamgee and large sharp scissors

Electrical insulating tape about 2cm wide

Black PVC tape or silver duct tape

Petroleum jelly

Tweezers

Digital thermometer

Poultice boot
The list is quite long, and your vet may add some medicines you cannot find over the counter.
NOTE: Medication for a horse is only applicable if there's a prescription.
The items for first aid treatment should be kept in a sanitised box with a lid and should get replaced if they get worn out.
TIP: Make sure that you and your horse are vaccinated against tetanus, so you'll not be frightened if there are tiny wounds.
Read more at HorseandHound.co.uk.
---
Conclusion
Horses and horse riders should both be taken care of.
You cannot anticipate an emergency, but you can be prepared to respond, minimise injuries, and save lives.
So, submit your requirements, learn the process, and achieve your aim to help horses and people alike.