Gas heating in new build houses will be banned by 2025, but gas hobs will still be allowed, according to Chancellor Philip Hammond.
New homes will use heat pumps and energy-efficient measures to heat them.
This leads to the natural question: why are specialists nonetheless suggesting that tradespeople take the gas specialisation route?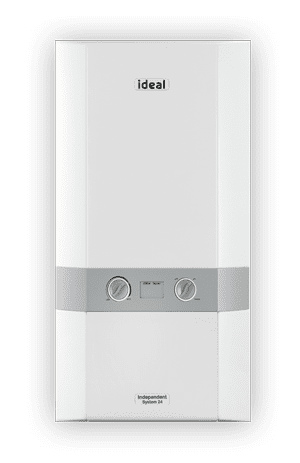 Are gas boilers being banned?
An article published in HPM magazine article on 19th April caused a bit of a stir, stating that 'from 2020 gas boilers cannot be installed in new build properties'.
This came after this original claim was made in the Spring Statement by Philip Hammond:
"We will introduce a Future Homes Standard, mandating the end of fossil-fuel heating systems in all new houses from 2025."
While we first thought we'd simply be hearing about the £3 billion being invested in the construction of 30,000 affordable units, and a billion more assisting SME builders going up against big developers, there was a different surprise in store.
It seems impossible not to include gas into the catch-call of "fossil fuels," so the news statements that resulted from this quote are understandable. Many government reports have hinted at this development, but no one expected such a speedy timeframe.
2017 saw the Clean Growth Strategy published, and with it were proposed the plans to ban both oil and coal heating while phasing out wood-burning stoves. However, there is no mention of gas, and the locations for these changes are all places where gas mains are not located. The more recent Clean Air Strategy highlights similar goals, but again without mention of gas.
The only source available that specifies the 2025 date from Hammond's speech is found in the 'UK Housing: Fit for the Future' report, from the Committee for Climate Change. However, this report is not official in any way, and merely represents recommendations from an independent organisation whose mandate is to promote green agendas.
Will fossil fuel heating really be phased out in six years?
The only viable alternative to gas and oil heat is electricity, but as of this writing, more than half of UK electricity comes from fossil fuel power plants such as gas and coal. So, the phase-out would be largely irrelevant to its stated goals, making it an unlikely occurrence any time soon.
Recent years have indeed seen a rapid decarbonisation of the UK power grid. Thanks to offshore wind farms primarily, emissions from electricity generation have dropped dramatically, and soon electricity will be providing cleaner energy than gas.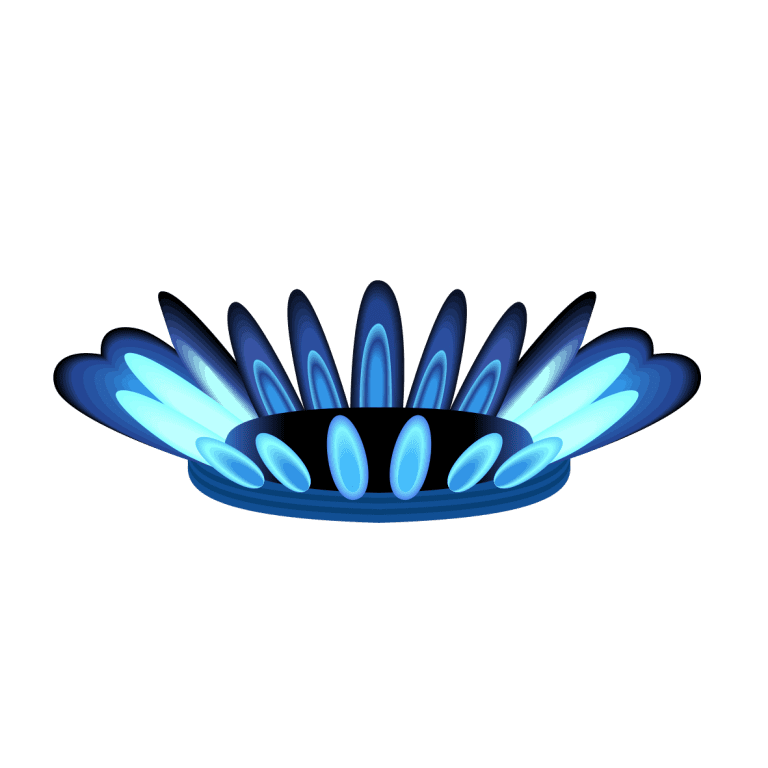 However, it will still be a long time before this clean electricity is cheaper than gas. Right now, it's at least four times as expensive – so while it serves as an admirable environmental goal, clean electricity is simply not a viable alternative to gas for heating the homes of the working class and the rest of us who can't afford expensive power.
In addition to these price concerns, electricity is not the only place where environmental concerns are being addressed. Gas grids are working to reduce their carbon footprints and clean up their services also. From biogas to hydrogen, entirely clean gas alternatives too are actively being developed.
Thus, with both gas and electricity becoming greener every year, but with gas remaining the less expensive of the two, what motive does the Government or anyone else have to phase out gas in lieu of electricity?
Legislation does not yet support the words of the Spring Statement.
Legislation at every level, such as building regulations for heating systems, do not support the idea that gas heating will be phased out by 2025.
Part L and Section 6 of the building code both still use a methodology from 2012, and gas was certainly not banned then. In fact, according to the data on record, gas boilers remain more environmentally friendly than electricity – of course, this is likely no longer true (or at least will soon not be), but nonetheless the regulations will have to change before new data can be taken into account, such as the BRE (Building Research Establishment) report from 2016.
With the Hackitt Review following the Grenfell disaster, building regulations were on hold for years. Now, Brexit provides ample excuse for Government to avoid rocking the boat in too many sectors, including building regulations. So, we'll have to simply wait and see what happens with new developments to Part L of the building code.
We certainly expect to see sometime soon what the Government plans for a post-Brexit and green energy future. As a last word on the Spring Statement, even the Government's own summary shies away from explicitly stating there will be a fossil fuel ban. Rather, their wording commits to "future-proofing new build homes with low carbon heating and world-leading levels of energy efficiency."
Download your free information pack
Find out how you could train as a domestic gas engineer by downloading a free copy of our information pack.
What if the restrictions eventually do go ahead?
Theresa May legislated the UK Government's commitment to net-zero carbon emissions by 2050 as one of her final Prime Ministerial acts.
This target enshrines in law the goal of phasing out fossil fuels entirely, which does include natural gas, albeit not until 2050.
Nonetheless, even at this distant future date, the work carried out by gas service engineers and installers will not be phased out with fossil fuels.
The technical skills, knowledge, and on-the-job work experience of these tradespeople will remain highly in-demand now and into the future, both for new forms of clean gas and for alternative energy and related skills industries.
In addition to this, it will be the skilled workforce of gas engineers that will be carrying out the decarbonisation process in the first place – removing outdated systems, upgrading old ones, and installing new, cleaner ones.
Gas Grid Facts
Natural gas heats over 80% of homes in the UK
Residential heating accounts for 46% of UK energy use, directly or indirectly
The "ban" on gas heating is only applicable to new builds, it will not be retroactive
Electricity does not provide a perfectly clean or universally applicable solution to gas phase-out
Retrofitting of the entire gas grid is prohibitively expensive and thus will not be considered as a silver bullet solution either
All of this leads to the inevitable conclusion that the existing generation of gas boilers on the gas grid today will remain largely in use and will require installation and servicing for decades to come
Are there low-carbon gas alternatives actively being considered?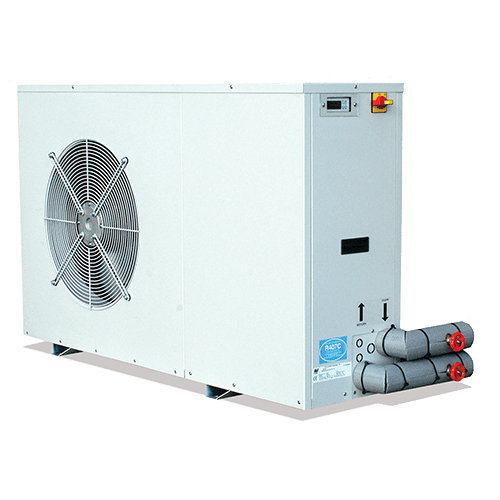 Hybrid heat pumps. These systems allow for rapid transition between a traditional boiler and a heat pump, using whichever is most efficient. This allows for gas to be used only when absolutely necessary, with low-carbon electricity used in its place nearly 85% of the time.
The Freedom Project by Wales and West Utilities and Western Power Distribution installed these hybrid systems in 75 homes as a test project in Bridgend, Wales.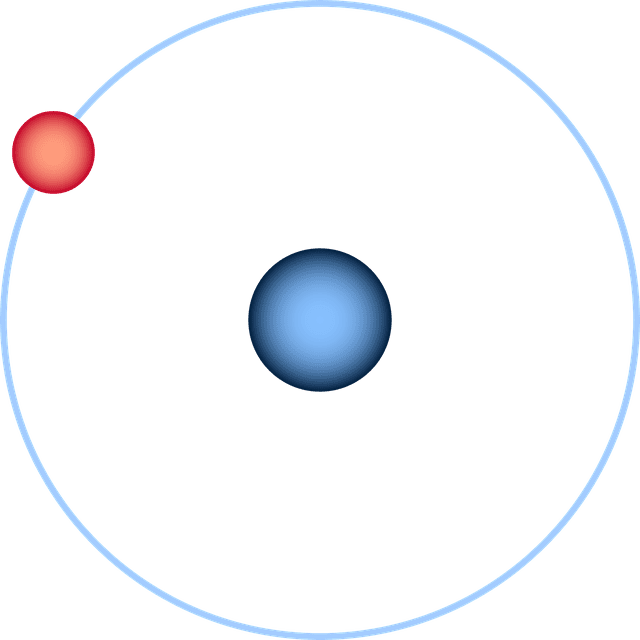 Hydrogen. The 2018 CCC report, Hydrogen in a Low-Carbon Economy, showed a possible future in which buildings connected to the gas grid had a combination of electrification and hydrogen gas replacing their current natural gas inputs. Their conclusions stated that indeed hydrogen and heat pumps can play a useful role in the green energy future of the UK.
Considerably research is going into such hydrogen gas solutions, as they would provide significant benefits by being able to piggyback on existing gas infrastructure. For instance, Worcester Bosch, working with the CCC, has the first-ever hydrogen boiler prototype in active development. Keele University is also in the early stages of rolling out a pilot project known as HyDeploy. They will blend their existing gas supply with up to 20% hydrogen throughout the year, making no changes whatsoever to their existing gas appliances and piping.
Biomethane. Biogases are another ripe opportunity for an infrastructure-less transition to cleaner energy, as they can be input into the existing gas grid with no changes. Unfortunately, only about 5% of current gas use in the UK is considered a good candidate for replacement by biomethane or other biogases.
Does gas installation still make sense as a career?
Of course! Energy and Utilities Alliance CEO Mike Foster recently had this to say: "The gas boiler is not the enemy in the fight against climate change but an ally."
Today in the UK, 23 million homes remain connected to the gas grid. The boilers, pipes, and other gas infrastructure that provide heat to these homes will require continuous service, maintenance, upgrades, and installation for many decades to come.
That said, the discussed transitions are upon us, and alternative methods of heating and energy production are gaining momentum. The new generation of heating engineers will be at the forefront of these changes, with all the expertise to help carry out new infrastructure setup and facilitate the implementation of new systems. This adds even more security to the industry as a rewarding career choice.
To learn more about being trained as a heating engineer, see our New Entrants Gas Safety Packages .
Download your free information pack
Find out how you could train as a domestic gas engineer by downloading a free copy of our information pack.