Portable Appliance Testing (PAT) is the examination of different types of equipment to make sure they meet health and safety regulations. It is crucial for picking up issues that may not be detected through a visual assessment alone. Only certified electricians can carry out this type of testing, so by receiving a PAT qualification you can increase the services you offer and set your business apart.
If you're hoping to offer PAT testing as a service, there are a few things you will want to know. Read on to learn everything from the average price for PAT testing to the requirements so you can begin offering this service to your customers.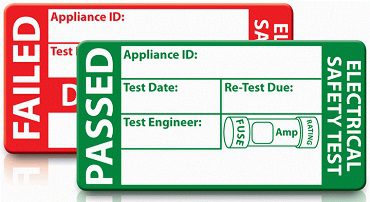 What is PAT testing?
PAT testing is part of the process for in-service inspection and testing of electrical equipment. Earlier forms of appliance testing have been around since the 1960s. However, it wasn't until the Electricity at Work Regulations 1989 came into effect that PAT testing became a common practice.
Now offices and electrical facilities must maintain their equipment and avoid danger by carrying out PAT tests. They involve inspecting portable electrical appliances – so everything from computers to printers and cleaning tools – to ensure that they are running safely. They offer insights that a visual assessment may not pick up, helping to prevent risk and potential accidents in the workplace.
With that said, it is important to note that visual inspection and testing with specialised PAT equipment are both crucial elements of this process. Each phase of the assessment can pick up issues the other might miss, so a thorough PAT test will begin with a formal visual inspection.
After assessing equipment visually, a qualified electrician will use PAT equipment to administer the test, detecting details like lead polarity, insulation resistance, and earth continuity of the appliance.
How much does PAT testing cost?
There is no specific rule that dictates how much you can charge for PAT testing services. The average price for PAT testing will depend on various factors, including the type of appliance, setting, number of items to be tested, and related expenses.
Most individual tests will be between £1 and £3, but some professionals offer this service for under £1, especially if conducting a large number of tests. Many qualified testers will set a minimum from £50 to £100, even if the number of tests is low. Let's take a look at factors that determine the price to give you an idea of how much to charge for this service.
Download your free information pack
Find out how you could train as a domestic gas engineer by downloading a free copy of our information pack.
How to set your rates
PAT testing typically includes testing using specialised equipment and a formal visual inspection. You may need to replace fuses, rewire plugs, or solve other issues before retesting to ensure appliances pass. You will also offer pass or fail labels and a testing certificate upon completion. So keep all these elements in mind when setting your rates.
Appliance type
You will test for different qualities and perform various types of maintenance, depending on the appliance you are testing. You will also need to inspect each appliance for a combination of earth continuity, polarity, and insulation resistance, and replace any parts depending on the issues you find. So make sure you factor this part of the process into your overall PAT testing costs.
Setting
Take an appliance's location into account when you're deciding what to charge as well. For example, an office is often a more convenient location for administering tests than an industrial setting, so you will have different travel costs.
Quantity of items
The number of items you test is the biggest factor that affects PAT testing rates. A larger number of appliances will obviously take more time to test, so you want to make sure you are paid accordingly. However, some professionals set discounted rates for bulk orders, as it's a way to keep PAT testing costs fair and competitive.
Related expenses
PAT testing often requires more effort than just conducting the tests themselves. You may need to replace damaged parts and retest certain appliances, so you should incorporate the extra time and effort into your prices. Also, make sure you consider factors like VAT, travel, and cost of materials.
Get paid for your expertise
While many professionals offer competitive rates for PAT testing, it is important to remember the value you are offering your customers. They are required by law to maintain their electrical equipment to prevent dangerous accidents in their offices, facilities, or properties, so they need tests conducted to the highest of standards.
As a qualified professional, your services are sure to outshine the many unqualified testers out there. If a professional is not qualified to administer a PAT test, they are likely to make various mistakes that leave customers at risk. These include failing to check fuses and apply labels correctly, or even using the wrong equipment for testing.
Keeping the factors and PAT testing costs in mind will ensure you set a fair yet competitive rate. Remember that this service is crucial for all your clients. Your time, effort, and expertise are highly valuable, ensuring their workers stay safe and their equipment continues functioning correctly.
Download your free information pack
Find out how you could train as a domestic gas engineer by downloading a free copy of our information pack.