Starting an electrical business in the UK can be a rewarding endeavour for those who have the right qualifications and experience in the electrical industry. With a growing demand for skilled electricians and the potential for financial success, it's an attractive option for many qualified professionals. However, there are several important steps individuals must follow in order to establish a successful electrical contracting business.
Initially, acquiring the proper qualifications and industry experience is crucial as most electrical contractors have a minimum of several years of industry experience before working for themselves. This can be achieved by completing a Level 2 and Level 3 Diploma in Electrical Installation or undertaking an NVQ Diploma in Installing Systems and Equipment. Furthermore, it's essential to develop a comprehensive business plan, register your business as a sole trader or limited company, and select the appropriate insurance options to protect your investment.
In addition to qualifications and registration, building a strong business foundation includes finding reliable suppliers, investing in essential tools and equipment, and creating a solid marketing strategy to attract potential clients. Ensuring these aspects are well-planned and executed will contribute to a prosperous electrical contracting business in the UK.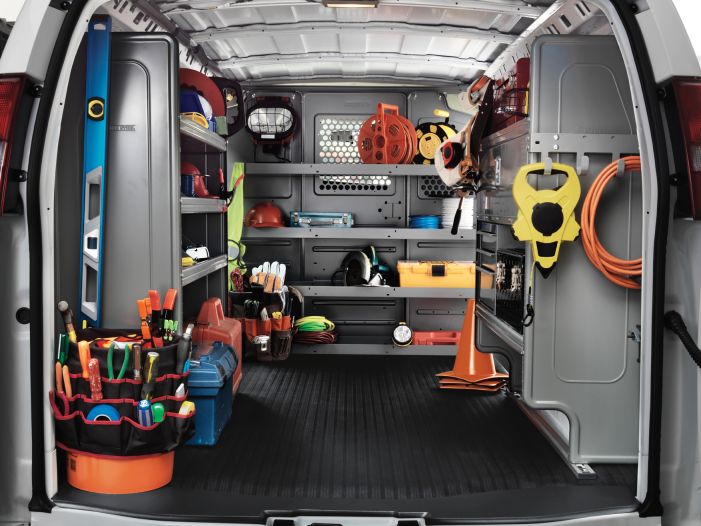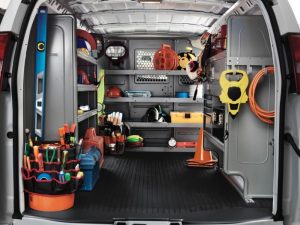 Market Research
Before starting an electrical business in the UK, it is essential to conduct thorough market research. This will help you understand the current demand for electricians and the potential for growth in the industry. According to some reports, more than half of the UK's regions and counties are currently facing a shortage of electrical professionals, indicating a potentially lucrative market for newcomers.
One way to begin your market research would be to review industry data and trends, such as the Electricians in the UK industry statistics provided by IBISWorld. This information will provide you with valuable insights into business growth, average company profit margins, and other industry-specific details. It is important to compare this information with your local area's needs and the overall economic climate, as this might affect the demand for electrical services.
Furthermore, identify your potential competitors and review their services, reputation, and pricing strategies. This information can help you determine your target market and potential customer needs. You may also want to explore niche markets or specialisations, such as renewable energy installation or smart home technology, which could give your business an edge over competitors.
It is also crucial to stay updated with industry regulations, certifications, and health and safety requirements, as these will affect your business operations. For example, electricians in the UK are required to complete either a Level 2 and Level 3 Diploma in Electrical Installation or an NVQ Diploma in Installing Systems and Equipment.
Lastly, networking and engaging with other professionals in the industry can be a valuable resource for market research. Joining electrician associations or attending relevant trade shows can help you build connections, access industry expertise, and identify emerging trends and opportunities in the field.
Business Plan
Creating a comprehensive business plan is a crucial step when starting an electrical business in the UK. The plan serves as a blueprint for your company's objectives, strategies, sales, marketing efforts, and financial forecasts. It will help you clarify your business idea, identify potential problems, and set measurable goals for growth and success.
When writing a business plan, consider the following components:
Executive Summary: Briefly outline your business objectives, target market, and unique selling propositions. This is an overview of your entire plan and should entice readers to delve deeper into the document.
Company Description: Explain the type of electrical services you will be providing, the legal structure of your business (sole trader or limited company), and the skills and experience you bring to the table.
Market Analysis: Research the electrical industry and your target market. Identify trends, competitor activities, and potential opportunities for growth. This section should demonstrate that you have a thorough understanding of the market conditions and the needs of your potential clients. You can find related information by doing some market research and evaluating your competitors.
Marketing and Sales Strategy: Describe how you will promote your business, generate leads, and convert them into paying customers. Include any online and offline marketing strategies, such as creating a website, social media engagement, and attending industry events.
Operations and Management: Outline how you will handle the day-to-day operations of your electrical business, including staffing, supplier relationships, equipment purchases, and project management. Also, include details about registration with a competent person scheme and acquiring necessary licences or certifications.
Financial Projections: Detail your expected income, expenses, and projected profits. This section should include income statements, cash flow projections, and a balance sheet. It's essential to be realistic and justify your assumptions with supporting evidence.
Remember that a well-written business plan can help you secure financing from investors or lenders, and it can guide your decision-making as your business grows. Regularly revisit and update your plan to ensure it remains a relevant and useful tool for your electrical business.
Legal Requirements
When starting an electrical business in the UK, there are several legal requirements to adhere to in order to be compliant and ensure your company operates safely and responsibly. Before launching your business, make sure to consider the following legal requirements to avoid any issues.
Firstly, you will need to obtain the necessary qualifications and certifications before providing services as an electrician. Two primary routes to achieve this are either by completing a Level 2 and Level 3 Diploma in Electrical Installation, or by undertaking an NVQ Diploma in Installing Systems and Equipment.
Once you have obtained the necessary qualifications, it's important to stay up to date with industry standards, such as Electrical Installations (Buildings and Structures) BS7671: 2008 – Certificate in the Requirements for Electrical Installation Award in Initial and Periodic Inspection and Testing of Electrical Installations.
Register your electrical business with the appropriate authorities, ensuring your company is set up as a sole trader, limited company, or partnership, depending on your business structure. Additionally, you should register your business with HM Revenue and Customs for tax purposes.
Obtaining necessary insurance coverages is also crucial for protecting your business. Some of the typical insurance requirements for an electrical business include public liability insurance, employer's liability insurance, and professional indemnity insurance. These insurance options ensure financial protection in case of accidents or other potential liabilities during the course of your business operations.
Finally, if you plan to operate as an electricity supplier, you must be party to the Balancing and Settlement Code (BSC) and go through the licence application process and qualification procedures. This process can take up to a year but with assistance, it can be completed in four to six months.
Insurance
When starting an electrical business in the UK, it is essential to obtain the appropriate insurance coverage to protect your business from unforeseen events. Insurance provides financial security for your business and helps maintain a positive reputation among clients.
Electrical contractors' insurance is designed to support your business, allowing you to focus on the job without worrying about potential liabilities. The main types of insurance to consider include public liability insurance and tools & equipment coverage.
Public liability insurance is crucial for electrical contractors, covering claims related to accidental injury or property damage caused by your work. The coverage typically ranges from £1 million to £5 million, depending on your needs and budget.
Tools & equipment coverage protects you against the loss, theft or damage of essential equipment used in your electrical business. This ensures that you can promptly replace or repair tools, minimizing disruption to your operations.
Additionally, you may want to consider professional indemnity insurance, which covers your business against claims arising from professional mistakes or negligence. This type of insurance can help safeguard your business and reputation in the event of a dispute.
The cost of insurance for an electrician in the UK starts around £85 to £100 for basic coverage. However, quotes may vary depending on several factors – it's crucial to research and compare prices to obtain the best policy for your business.
Training and Certification
Starting an electrical business in the UK requires individuals to acquire relevant industry-recognised qualifications and experience. To become a qualified electrician, one should have a level 3 qualification, such as the Level 3 (NVQ) Diploma in Electrotechnical Services (Electrical Maintenance) or the Level 3 (NVQ) Diploma in Installing Electrotechnical Systems & Equipment (Buildings, Structures and the Environment).
Most electrical contractors have several years of industry experience before establishing their own business. Gaining hands-on experience can be achieved through apprenticeships or by working for established companies.
Additional certifications are necessary to comply with local regulations and standards. For instance, electricians should complete a City & Guilds 2357 NVQ Level 3 Electrician Installation/Maintenance programme, culminating in the AM2 Assessment, also known as the Electrotechnical Assessment of Occupational Competence.
Furthermore, it is essential for electricians to have a comprehensive understanding of the UK wiring regulations (BS7671) and acquire practical site-based assessments and experience. These qualifications and experiences ensure electrical business owners have the necessary skills and expertise to meet industry regulations and provide quality services to their clients.
Lastly, research and select the right training path that suits individual preferences and circumstances. While apprenticeships offer on-the-job learning opportunities, adult learners or those looking for alternatives to apprenticeships can enrol in classroom-based qualifications.
Start-up Costs
Starting an electrical business in the UK requires careful consideration of the initial costs involved. These costs can vary depending on factors such as qualifications, equipment, vehicle expenses, and marketing. This section aims to provide a brief overview of the most common expenses you can expect.
One of the main investments for starting an electrical business is acquiring the necessary qualifications. You may need to complete a Level 2 and Level 3 Diploma in Electrical Installation or an NVQ Diploma in Installing Systems and Equipment. The cost of these courses can range from a few hundred to a few thousand pounds.
Another significant expense is the purchase of tools and equipment. This includes essential items such as power tools, testing equipment, hand tools, and personal protective equipment. The costs can vary depending on the quality and quantity of items needed, but it is essential to invest in reliable and professional-grade tools.
Vehicle Expenses:
Acquiring a suitable van or vehicle for your business, which may require an upfront purchase or financing.
Costs associated with branding, signwriting, or vehicle wraps to display your company logo and information.
Fuel, insurance, maintenance, and other running expenses associated with the business vehicle.
Marketing and Branding:
Creating a professional logo and brand identity, which may involve the help of a graphic designer.
Developing a website, setting up social media profiles, and investing in online and offline marketing efforts, such as local advertisements, flyers, and business cards.
Lastly, it's essential to consider the initial costs of insurance. At a minimum, you should hold Public Liability Insurance for £2,000,000, with higher coverage required for specific projects, such as government contracts.
It's crucial to research and account for all expected start-up costs to ensure your electrical business begins with a solid financial foundation. Remember that these are just some of the most common expenses, and additional costs may apply depending on your specific situation.
---
If you're interested in pursuing a career as an electrician, we offer a range of electrical courses & training aimed at both experienced electricians and new entrants.