Correctly fitted condensate discharge pipes are vital to the function of a condensing gas or oil boiler. Due to a high volume of boiler breakdowns caused by the freezing of condensates, a guide has been published for installers by the HHIC.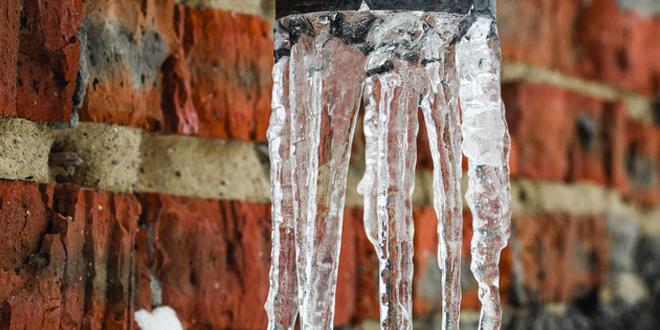 What has changed in the industry?
Building Regulations revisions became mandatory in April 2005, stating all new oil or gas boilers are required to be condensing boilers. This significant breakthrough in reducing carbon footprint in the UK means only highly efficient, condensing boilers can be installed.
A major issue in the UK caused by severe weather patterns and extended frosty climates over the last decade has led to an overwhelming increase in boiler breakdown callouts for customers with condensing gas boilers. This is caused by the condensate pipe completely freezing, making the boiler break down.
What causes the condensate pipe to freeze?
In nearly all of the cases of boiler breakdowns caused by the condensate pipe freezing, the condensate discharge pipe has been fitted externally to the property for some part or all of its length.
To prevent this, a useful guide has been published by the Heating & Hotwater Industry Council (HHIC). The guide is designed to help gas installers correctly fit the condensate discharge pipe. The Heating and Hotwater Industry Council have also published guidance for the customer on what to do if they experience a frozen condensate.
Who are the HHIC?
The Heating and Hotwater Industry Council (HHIC) is a trade organisation who influence and support the growth of the UK domestic heating and hot water industry.
What do they do?
The HHIC provide:
Representation
Information
Influence
Technical expertise
Benchmark Checklists
Industry working groups
Consultation responses
Market data
Why the Guidance is Important?
The property owner is at risk of their warranty being invalidated by their boiler manufacturer if the installation has not been installed as per the manufacturers' instructions.
As part of the Benchmark Commissioning Checklist, which is required to validate your warranty, the installer needs to ensure the condensate discharge pipe has been correctly fitted.
What is Included in the Installer Guide?
How you should install the condensate pipe
How to correctly terminate the condensate pipe internally
Guidance on external connections
When you should use a condensate pump
What to do for existing installs and how to upgrade to the recent guidance
What is Included in the HHIC Customer Guidance?
A condensate assessment form has been created, for engineers to complete
Guidance on what customers should do during extreme weather conditions.
Guidance on what the customer should do if their condensate pipe freezes
Download the HHIC Guide
Click here to download the condensate discharge pipe installation guide