What is Legionella?
Legionnaires' disease is caused by the inhalation of small amounts or droplets of water containing Legionella. The disease is a fatal version of pneumonia, and the Legionella bacteria can thrive in all artificial cold and hot water systems. Given the right conditions – favourable temperature, stored or recirculated water, water droplets; both dispersed and produced by aerosols, 'food' for the organism to grow in such as scale, sludge and rust – the bacteria can multiply rapidly and the potential for exposure increases. The bacteria adapts and multiplies quickly and can readily survive in both large and small water systems. Thus, the need for both preventive and control measures.
Who is a Landlord?
Anybody that leases or rents out a property which they have rightful ownership to under a contract or license for less than a consecutive seven-year tenure is termed a landlord. The duties of a landlord encompass several accommodations, leased or rented, which include but is not limited to residential properties rented out to the following:
Housing associations
Hostels
Local authorities
Housing cooperatives
Housing associations
Do landlords have to test for legionella?
The law denotes that as a landlord who has rented or leased out a property, even one within your premises or house, you are legally obligated to guarantee the health and safety – including ensuring the property is safe and hazard-free – of your tenant(s).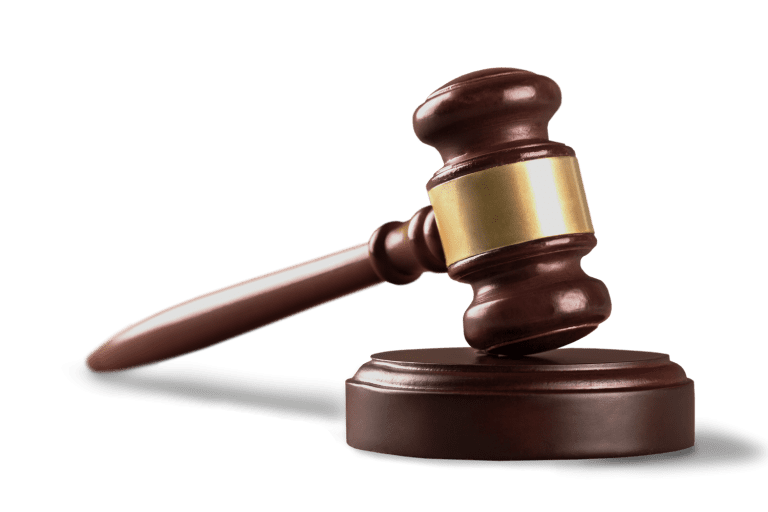 Section 3(2) of the Health and Safety at Work Act 1974 (HSWA) highlights the applicable health and safety regulation that applies explicitly to landlords regarding the health and safety obligations they owe their tenants. Section 3(2) stipulates that "It shall be the duty of every self-employed person to conduct his undertaking in such a way as to ensure, so far as is reasonably practicable, that he and other persons (not being his employees) who may be affected thereby are not thereby exposed to risks to their health or safety." Also, under Section 53 of HSWA, landlords are identified as being self-employed while their tenants are classified as "other persons, not under his employment." As a landlord, you owe your tenants the full legal responsibility of ensuring that your property is free and safe from any potential health hazard or safety risks.
Likewise, The Control of Substances Hazardous to Health Regulations 2002 (COSHH) highlights several measures that specify how to identify, asses and deter/mitigate the dangers of several hazardous substances, including biological elements such as Legionella.
The legislation has largely remained unchanged in the UK. In 2001, the L8 Approved Code of Practice (3rd edition) (ACOP) was published and has since mandated landlords of both private and commercial residences to access the risk of legionella exposure to occupants of their premises.
Revised on November 2013, The L8 Approved Code of Practice (ACOP), retained the guidance of COSHH and HSWA for employers, landlords and those responsible for the control and safety of any premises (L8 ACOP, paragraphs 1 and 2). Furthermore, it covers the control of Legionella regardless of the circumstances AND directly applies to every premises, regardless of type, where water is used or stored, and where there is a possibility or risk of exposure to Legionella bacteria (L8 ACOP, paragraph 22).
What you must do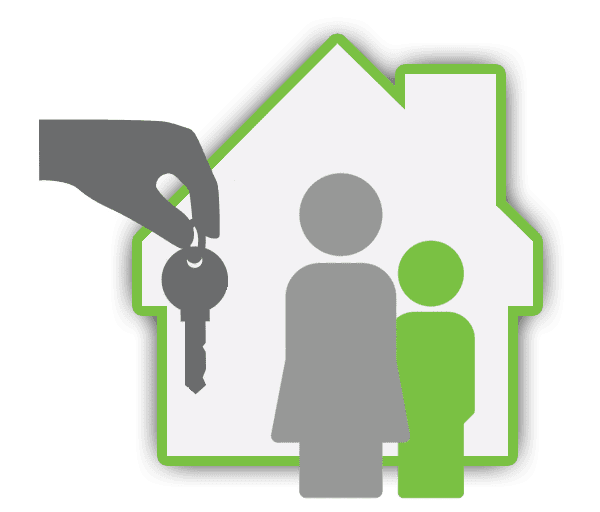 As mandated by applicable health and safety laws, landlords of domestic and rental properties are legally expected to access their premises for any possible health risk arising from the exposure of legionella. However, nowhere is it explicitly directed that the assessment be in-depth or thorough.
In residential settlements, risk of legionella exposure from hot or cold water systems is much lower owing to the frequent use of water. A small housing unit is a typical 'low risk' example with smaller domestic water systems; where water is continually being used and enough to upset the whole system; where cold water is gotten directly from the mains supply line (no storage tank); where hot water is gotten from low volume heaters generally lower than 50°C; and where the main outlets are washing hand basins and toilets.
An initial and simple assessment may indicate that all possible risks are being adequately mitigated and controlled. However, it is crucial for subsequent assessments to be carried out, as the conditions in the system are susceptible to changes.
Generally, simple and appropriate measures are often enough to keep the risk of exposure low. Temperature is key to keeping the bacteria in check. The water should always be in motion, and hot water should be kept hot and cold water cold. Other Legionella control measures include;
Before renting out the property, flush out the reservoirs and lines
Prevent the entry of foreign substances such as dirt and debris into the system
Ensure that the temperature is kept fairly constant. Ensure hot water from the heater is set above 60°C
Rusted and redundant pipework should be removed from service
The use of instantaneous water heaters (boilers and electric showers) helps to further reduce the risk of exposure since there is always a steady flow of water.
What your tenants need to know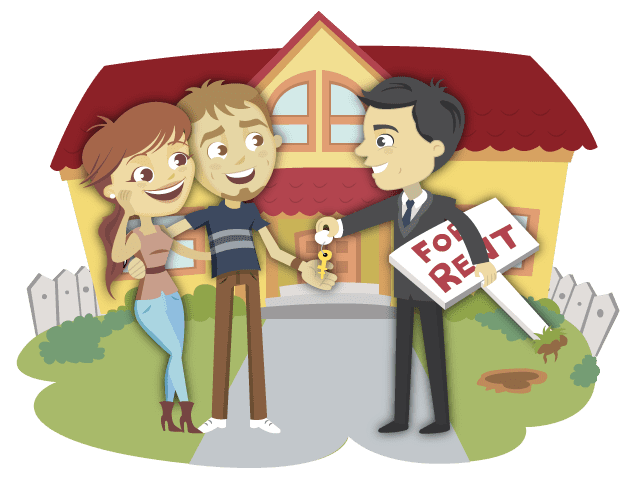 Tenants should be made aware of any measures put in place to control or mitigate the risk of exposure. Also, tenants should be advised to maintain safety measures such as not adjusting the calorifier (heater) temperature, frequently washing showerheads and swiftly reporting any potential heating or water concern issues to the landlord.
Where water showers are fitted, especially those with showerheads that can disperse water in droplets (aerosols) which may be inhaled, causing a potential exposure to legionella, if used frequently (as is commonly is), then the risk of exposure is much lower. Be that as it may, tenants should be advised to regularly clean and disinfect their showerhead.
Further measures for vacant properties
Water mustn't be left to remain stagnant in the system for an extended time. Therefore, landlords and property managers should be aware of such periods where the apartment would be left vacant (e.g. during summer vacations for student accommodations). As a rule of thumb, cold or hot water outlets should be used at least once a week to avoid water stagnation. In instances where the property is vacant, additional measures should be put in place to ensure that the system is flushed periodically.
Who can access the risk?
Usually, landlords do not have to go through a strict verification process to comply with the required law. Most landlords can personally access the risk themselves without being professionally certified to do so, as long as they feel confident to undertake the assessment alone. However, they may/should seek professional help if required. Generally, most landlords can grasp the risks associated with hot and cold water system and subsequently implement effective, safe and cheap measures to control/mitigate the risk of the water system being infected with harmful bacteria such as Legionella.
Legionella Testing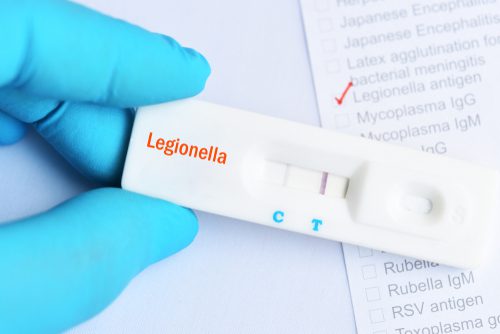 The process of testing or sampling water for Legionella is termed microbiological monitoring. However, this test is not a necessary requirement for domestic hot or cold water systems, only demanded in exceptional cases.
(HSG274 Part 2, para 2.120). Legionella Testing and temperature monitoring are dissimilar water tests, where the latter is only a suitable method of ascertaining if the water system is under control. Landlords are not obligated by any health or safety law to obtain or produce any 'Legionella test certificate' neither are they officially recognised by HSE.
Documentation of assessment records
Landlords are not mandated by law to file or document results of any assessments. Conversely, employers with more than five employees are legally obligated to keep records of any assessments both for documentation and personal purposes.
Reviewing your risk assessment
The law does not stipulate that risk assessments be carried out on any tenure basis. However, it is essential to review risk assessments to accommodate any unnoticed changes in the systems. Where it is difficult to gain direct access to the housing unit or system to be tested, during compulsory checks such as gas safety and other related home maintenance, the opportunity should be taken to review the risk assessment.
Are domestic properties thoroughly inspected?
Generally, both local and HSE authorities neither demand for proof of an undertaken risk assessment from landlords or carry out a thorough one themselves. Regardless, if a tenant were to contract Legionnaires' disease from their domestic water system, the landlord may be prosecuted under the HSWA act, and would also need to provide convincing evidence that demonstrates that they indeed carried out their legal obligations. Thus, it is crucial to continuously review the risk assessment as stated here.
How much does a legionella risk assessment cost?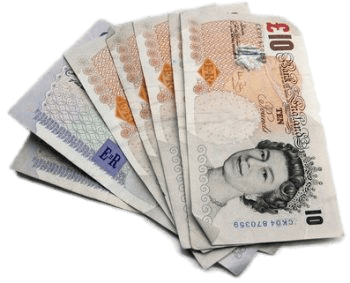 Legionella testing costs will depend primarily on the size of the property and the water service system.
The typical range for residential apartments is £50 to £100.
The cost for commercial properties such as a small dental practice will begin from £200, while medium-sized commercial properties like a care home can cost from £500.
How can I earn a living carrying out Legionella Risk Assessments?
Letting agents, landlords and property managers often require legionella risk assessments. Contacting them is an almost sure way of getting business.
Also, landlords may be more receptive to the idea of a Legionella risk assessment when you combine it with a Landlord's Gas Safety Certification at a discounted fee. Landlords will be happy to oblige to a double inspection in a single visit, as it will save them both time and money.
Where can I do Legionella Awareness Training?
To become eligible for the Legionella Risk Assessment & Water Treatment Course, you must hold an N/SVQ or equivalent plumbing qualification, possess a valid WRAS certificate in Water Regulations or have prior plumbing experience.