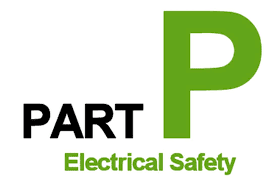 The NICEIC and other Part P scheme providers ensure that electricians are in compliance with the up-to-date Building and Wiring regulations for domestic dwellings in the UK.
When you join such a Part P scheme provider as a registered electrician, it grants you the ability to certify and sign off on notifiable work
Only some electric work is viable for joining these Government-approved Part P schemes, so you will first need to investigate whether the work you are doing is aligned with the financial commitments necessary.
Electricians have been able to do more work without the need to notify since changes to the Approved Document Part P were made in April of 2013. Now, only the following work needs notifying:
Completely new circuit installation
Circuit board or consumer unit replacement
Rewiring a house
Additions and alterations to existing circuits in special locations (e.g., bathroom)
How to join a Part P competent persons scheme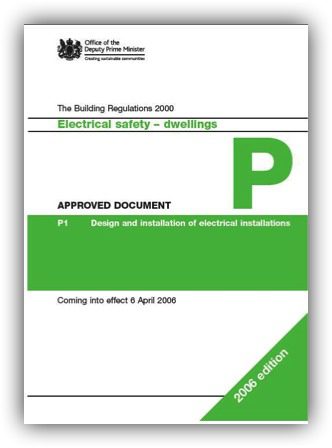 If you are performing any of the notifiable work listed above, then there are clear benefits to joining a Part P scheme.
After your training is complete and you have garnered your qualifications and certifications, you may want to begin investigating which scheme providers work best for you. If you are looking at joining a competent persons scheme, for instance, you will need to meet the scheme's specific criteria. This generally includes at least two years of on-the-job experience and compliance with the latest Wiring Regulations.
Fees will differ from scheme to scheme, but most will be charged annually for as long as you retain membership. Renewal will likely require that you undertake an assessment through the scheme provider.
Pre-assessment Checklist for Part P
The following is the minimum that you should have completed before assessment for a Part P competent persons scheme:
Technical Reference Documents – The latest edition of the Wiring Regulations BS 7671, IEE On-Site Guide, Building Regulations Part P and Memorandum of Guidance on the Electricity at work regulations 1989.
Documentation – Health and Safety policy, Risk Assessments, Quotation forms, and complaints log – Templates will be provided by the scheme provider.
Instruments and Test Equipment – Your equipment should be tested and calibrated, and it will be inspected by the scheme provider.
Certification and Reporting – Certifications and qualifications will be checked against the installations for which you are currently being assessed.
Insurance –£2 Million Public Liability at minimum.
Proof of experience – Every provider will have different requirements for experience. You will need to discuss the specifics with your scheme provider and ensure you have the appropriate documents to prove your experience level.
Assessment for Part P Schemes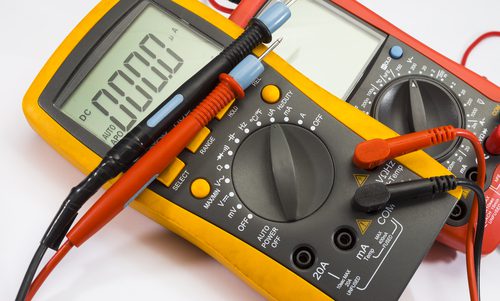 The assessment will typically take 3-5 hours. During this time, the most important thing for the inspector to see is that you are a safe and competent worker who poses no danger to the public. The quality of your work will also be assessed, include completed insulation work, cable sizing, proper RCD protection, reference methods, and ensuring you are taking into account factors such as voltage drop.
Your testing procedures will be scrutinised heavily, and it will be asked that you talk through a number of tests with the inspector directly. A complete set of results from the test schedule you run on your circuits will need to be provided.
There is no standard suite of tests that you will be asked to perform; both dead and live tests may be posed, and the inspector is looking for a full understanding of any tests you may be asked to perform.
Knowledge testing will also form a part of the assessment. The most likely areas you will be tested on in this context will be the On-Site Guide and Part P of the Building Regulations. You will be allowed to consult your reference books if necessary.
Post-assessment
After a successful demonstration of your knowledge, installation work, testing, and a complete schedule of test results, you will be allowed to pass the assessment and you will be part of a Part P scheme. You will then be granted the right to sign off on all of your own electrical work.
In addition, you will be placed on a central electricians register, verifying you as a registered and competent electrician. This puts you in a database that customers can access via public records with a simple postcode lookup, giving you more opportunities for work in your area.
For information on our range of electrical courses or 18th edition courses or call our customer service team on 0808 164 2780.