What is Advanced First Aid? Train your whole team and promote safety in the building!
These courses will enhance training candidates' skills in identifying and treating life-threatening emergencies to reduce risks of pre-hospital deaths.
If you're curious, read further, as we will elaborate on this topic in this article.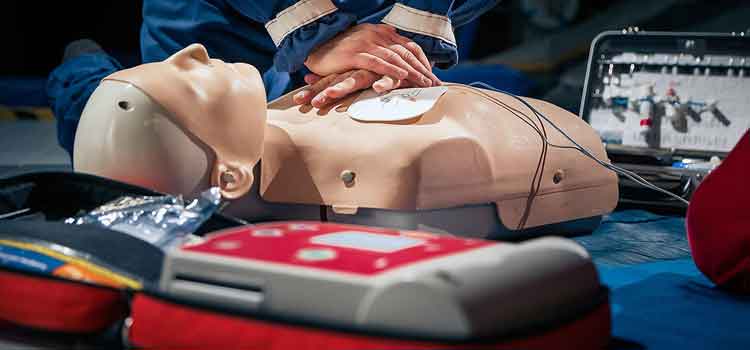 ---
Advanced First Aid Course
The accredited Advanced first aid course will give trainers theoretical and practical knowledge.
These are vital for the management in administering safe, effective, and quick-response lifesaving measures.
Moreover, these can give complete assistance in the workplace, especially in remote areas where there's a need to use emergency equipment and medical teleconsultations.
These courses are mostly offered in either 16-hour or 24-hour sessions, depending on the provider and the types of subjects that are part of the program.
What Is Required for This Advanced First Aid Training?
If you want to qualify for this program, you must have completed a valid First Aid at Work certificate.
Another major requirement for this program is English fluency. Candidates for this type of training must be able to understand and speak the English language.
Advanced First Aid training courses introduce a systematic way of managing casualties.
First aiders will undergo each program which involves practicals intermixed with scenarios of real situations, including:
Development of practical skills in using emergency equipment

Development of first aid skills gained at the emergency level and advanced techniques

In-depth review of emergency care topics

(shock management and basic life support)
---
Advanced First Aid Course Online
Certain organisations deliver training online for first aid training and complete practical skills assessment. You can search the site and book online.
However, the duration of each course should not be reduced regardless of any online element.
What does that mean?
Having this course delivered exclusively online will not meet the requirements set out in the guidance, and any first aid certificate gained is not legitimate.
Here's the allowable blended learning duration:
NOTE: Online first aid training DOES NOT replace the need for face-to-face training and assessment if you are learning advanced training for first aid.
---
Advanced First Aid Course Price
Higher training for immediate medical response is offered for free online.
For face-to-face course delivery for this course, prices vary from providers and the subject inclusions.
In general, an advanced first aid course costs around £300.
---
Most Advanced First Aid Courses
There are three higher courses for immediate medical response.
These are the following:
Retail Advanced First Aid Programme (RAFA)

European Remote Immediate Emergency Care Advanced (EURIECA)

Immediate Emergency Care (IEC) Advanced course
RAFA Course
This 3-day RAFA course is available for non-healthcare professionals. It has interchangeable modules depending on your site-specific risks.
It includes specific modules for burns, paediatrics, penetrating trauma and sudden cardiac arrest, and further modules can be specialised to cater to your specific organisational risks.
EURIECA Advanced
Our European Remote Immediate Emergency Care Advanced (EURIECA™) is designed specifically for those working in remote areas and hazard-prone workplaces.
Some workers are exposed to medical gases, which can increase health risks. This advanced first-aid training aims to reduce preventable pre-hospital deaths.
This will help individuals treat life-threatening injuries sustained in these remote areas until they can rapidly evacuate to a hospital.
IEC Advanced
The IEC Advanced course is the most up-to-date immediate medical response and trauma course available to non-healthcare professionals in the UK.
This course tackles all the skills proposed by the National Fire Chiefs Council and the Faculty of Pre-Hospital Care.
It is designed with Fire & Rescue specialists, police, military and NHS professionals.
---
Conclusion
One benefit of a well-trained first aider is that you'll be able to teach non-medical personnel how important it is to know about basic life support and possible resources you'll need.
Having these programs taken and completed by your whole team will ensure safety and security in the workplace.
You can help save lives by choosing this rewarding career!
---
At Skills Training Group, we run a variety of first aid training courses. Find out more about these courses today.