If you've recently found yourself disillusioned by your current career path, you're not alone. Current research suggests that up to 80% of the UK labour force is feeling unfulfilled and dissatisfied with their current roles. Issues such as low pay, a poor work/life balance and a lack of development opportunities are cited amongst the main reasons for people looking to embark on a new career path.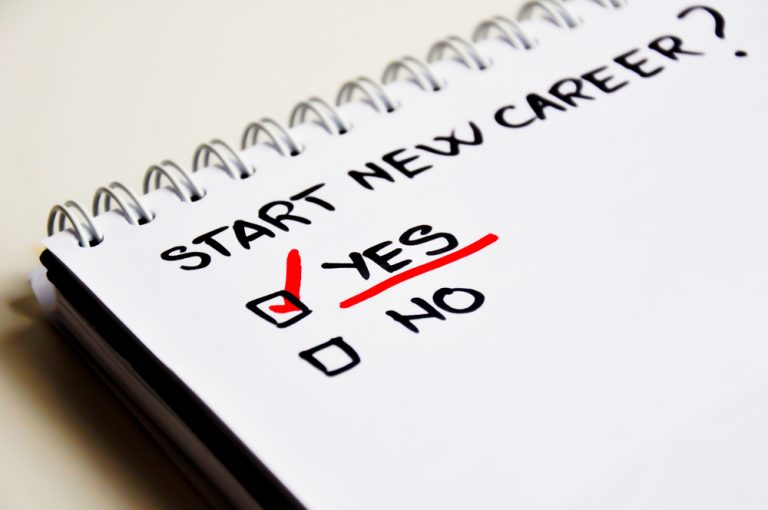 But before you get to work creating your letter of resignation, it's important to evaluate exactly why you're feeling so down about your current position. Do you feel that there is a lack of opportunities for you to learn and develop new skills? Are you one of the thousands of UK workers that feel unsupported and restricted by managers or supervisors? Or maybe you just think that your role doesn't play to your strengths or interests?
The reasons for being unhappy at work can be plentiful and complex, but finding a new career path that works for you, your motivations and your plans for the future is certainly an excellent place to start if you want to embark on a career overhaul.
What is it that you're looking for?
Taking a few moments to jot down the reasons why you're so unhappy in your current job is a great place to start, and many people find it highly cathartic getting all of their workplace woes down on to paper.
Next, turn the page over and write down what you do want to get out of a new career path. Try and think along the lines of salary expectations, your interests, more time with the family or greater responsibility or freedom to do your own thing and you'll soon have formed an idea of which path to take.
If you're thinking that you're too old to retrain or embark on a journey towards your dream job, then statistics show that many people take the leap into a totally new industry, role or sector while they are in their 40s or later still. This just goes to show that you're never too old to try something new that could in time transform into a lucrative business and offer you all of the perks that your current role lacks.
According to the latest biannual UK Commission for Employment and Skills (UKCES)'s Employer Skills Survey, skilled tradespeople such as gas engineers are more sought after than professionals in other areas. The study also confirmed that this has been the case in several previous surveys, meaning that the demand for skilled and qualified tradespeople shows no signs of abating. Simply put, demand continues to outstrip supply.
Starting a gas training program
As the leading heating and utilities training provider in the UK, Skills Training Group has been helping those seeking a new career path realise their true potential and develop their skills in our purpose-built learning facilities in Paisley & Dalgety Bay. With an emphasis on hands-on learning and the support of a team of time served and experienced tutors, the aim of our 25-week gas training programme is to ready new entrants into the domestic gas industry. We're here to get you ready for a brand new career which has huge earning potential as the demand for qualified gas engineers continues to soar all over the UK.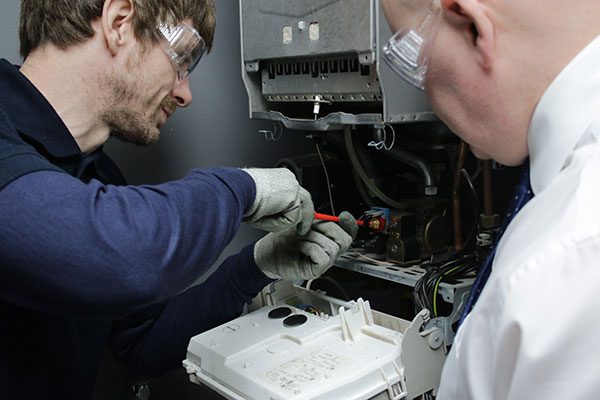 With starting salaries for qualified gas engineers beginning at around the £30,000 mark, the potential earnings really start to ramp up when you consider the availability of overtime. For those with dreams of becoming their own boss and having the flexibility to manage their own schedule in this lucrative industry, the sky really is the limit when it comes to earning potential.
Ours is the UK's most comprehensive and in-depth gas training course for adults of its kind. The tutors we task with training students to be competent in key areas of gas safety, installation, testing and electrical safe isolation also place great emphasis on ensuring employability.
The course
Kicking off with core gas safety as the first module, the course requires no previous knowledge or experience in the field and is delivered in a full-time workshop learning style to ready each student for a bright new career as a qualified gas engineer.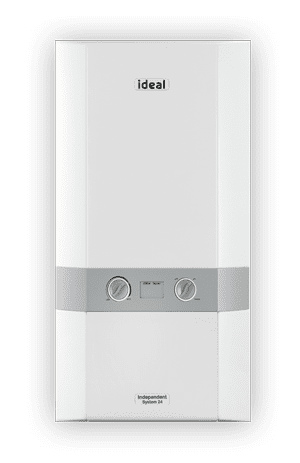 From gas fires and boilers to cookers, the course gives in-depth, hands-on and lesson-based learning to ready each student for some of the most popular issues that domestic gas fitters face on a weekly basis. It provides a solid foundation for future learning, career development and personal growth.
Many of the students that have passed through the doors of our facilities have gone on to secure roles within the domestic gas industry with ease. Many of them further develop their skills with additional advanced training and go on to set up their very own business. Not only does our 25-week gas training programme give them access to a whole new career path, but the difference in happiness and confidence that each student gains during the duration of the course is astonishing.
Working amongst others that are all aiming to begin a journey on a new career path and who share an interest in a career in the domestic gas industry makes coming to our facility anything but a chore, with all of our students enjoying the company and support of our tutors.
With a variety of dates available for the remainder of 2019 and early 2020, those looking to take a new career path are urged to get in touch with our friendly team at either our centres for an informal chat about future career goals.
With no previous experience or knowledge of the domestic gas field needed, all you need is to be 18+ and available to study at our facilities on a full-time basis and in return, we'll help you achieve qualified gas engineer status and set you on the path to a bright new future.
To find out more about our 25-week gas training programme and to book your place, click here.