According to the ONS, starting out in a career as a gas engineer can expect a starting salary of £32,500 – well above the national 2019 UK average salary of £25,844. With training, gas engineers can make even more money and even branch out into related careers.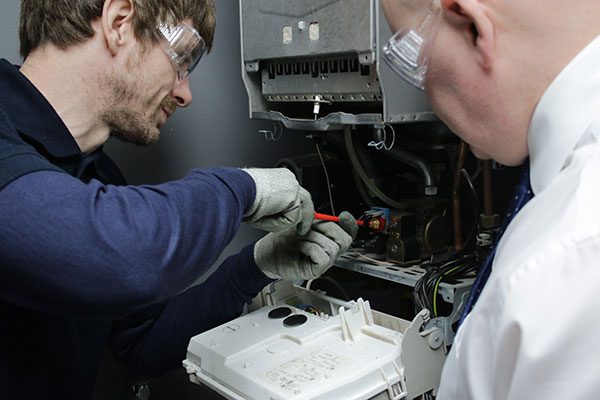 Gas engineers in the UK keep British homes and businesses running by installing, maintaining, testing, and repairing gas appliances such as gas cookers and heating systems.
If you're someone who enjoys working with people and fixing things, then a career as a gas engineer could be right for you. As a highly skilled job, newly qualified gas engineers can expect an average starting salary of £32,500.
While this is an attractive starting salary at £6,000 more than the national average, experienced and skilled gas engineers can double their salary to £60,000. In the middle, an experienced gas worker enjoys around £37,500 a year. How much you can earn as a gas engineer is dependent on multiple factors, including:
Skills and qualifications
Customer service
Commitment and availability
Problem-solving ability
Time management
Science and maths skills
Employers hiring gas engineers will be looking for these qualities – and they are vital for success as a self-employed gas engineer, too. Although the job may seem straightforward at first, the hidden dangers of gas make an eye for small details along with the ability to think creatively a necessity, as you will be held accountable for the results of your work.
The role is a highly responsible one, and one requires a lot of commitment and learning from those who want to become top earners in the field. While the training can be taxing for a beginner, things get a lot easier once you are qualified, working, and developing practical knowledge of your work alongside the theoretical.
What Training Is Needed to Become a Gas Engineer
If you want to become a gas engineer, you will need training and industry qualifications. If you have no experience, you will need to gain recognised gas industry qualifications which can be achieved through a new entrant gas engineer course. Typical qualifications include an NVQ or a diploma in:
Gas Installation
Gas Maintenance
Gas Utilisation
Appliance pathway routes
Domestic plumbing
Heating
Emergency Service Operations
In addition to this, you will need to be Gas Safe registered. This register is legally required, and you will only be allowed to work on the types of appliances which you are registered to work on.
If you want to work with a specific type of appliance, it's worth focusing on related qualifications, in the beginning, to ensure you are correctly registered. Some of these qualifications include:
CCN1 – Core gas safety
CENWAT – Central heating boilers
CKR1 – Gas cookers
HTR1 – Gas fires
CPA1 – Flue gas analysers
To get Gas Safe registered, you need to produce evidence of your training and demonstrate your competence.
Typical Working Hours for Gas Engineers
While gas engineers will never be bored thanks to their varied workdays, many will work the same 9 to 5 business hours that most other Britons do, whether self-employed or working with a company. Emergencies can and do arise, and sometimes work may take longer than estimated. In these cases, you may work outside of regular business hours.
If you go the self-employed route, you're in charge of your hours and can choose your availability and jobs – but if you work for a company (especially one with emergency or 24-hour service availability), you may be required to be on call outside of business hours.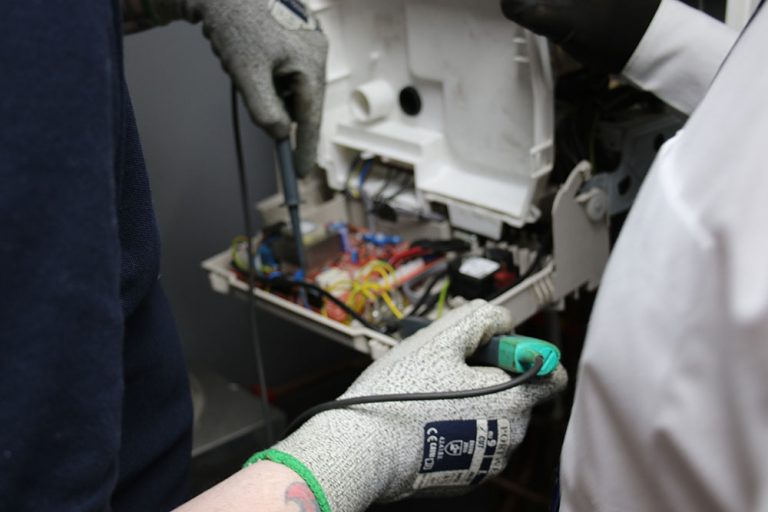 Who Earns More: Self-Employed vs. Employed Gas Engineers
Those starting a career as a gas engineer have a choice: to work for a company or to be self-employed. Which of these choices will work best for you depends on what you want in terms of benefits:
SELF-EMPLOYED
Choosing work and rates
Choose your own working hours
Choose when to work
EMPLOYED
Steady income and work
Defined working hours
Holiday and sick leave
While employment offers stability and regular work, the choice of self-employment as a gas engineer gives you more freedom to run your business on your terms – although your earnings will vary from month to month and you won't enjoy the benefit of sick and holiday pay. Likewise, being employed, you will have no choice over your assigned jobs, and you may find yourself working outside of business hours.
There is no right or wrong decision here: you have the freedom to decide which path to take – or even try both out before settling on what feels most comfortable for you.
Download your free information pack
Find out how you could train as a domestic gas engineer by downloading a free copy of our information pack.
What Responsibilities Does a Gas Engineer Have
Your day-to-day work will typically vary, depending on the specific jobs that you have. Your most common responsibility will be installing and repairing the gas appliances you are qualified to work with, as well as carrying out maintenance tests and gas safety checks.
While your daily work will be varied, you will need to be analytical and meticulous in your work. Due to the hazardous nature of gas, all gas engineers are responsible for following health and safety regulations – such as keeping the work area clear – to protect themselves and customers.
Outside of working with machines, you will also spend time working with your customers. This could be simple advice on gas safety, recommending a new appliance, or taking them through an issue. The ability to work with people and communicate effectively will play a large role here.
Whether you choose a career as a self-employed or employed gas engineer, you will also carry out administrative work – such as keeping a record of the work completed or checking inventory to ensure you have the tools and materials you need.
Self-employed gas engineers will also need to ensure that they stay on top of their tax obligations, budget marketing, bookings, and other business-related activities which are not necessarily related to their core job, making time management an essential skill.
Career Progression Opportunities for Gas Engineers
The more experience you gain in gas engineering, the more opportunities will open to you; many gas engineers will also invest in further training and certification to boost their chances of promotion on top of meeting their legal requirements. Their extra skills and competence mean more opportunities and a route to higher wages – with top earners making in the region of £60,000.
The key to promotion isn't just in training, but also experience in your chosen field(s) of specialisation as a gas engineer. For those who choose employment, there are many opportunities within their organisation and the wider industry for promotion in senior roles such as management and supervisory positions. Some of these roles will require further training and specialisation.
For the self-employed, there is the freedom to grow and expand a business – whether that's building a business that employs others or moving into even more specialised work, the sky is the limit, with your commitment and drive taking you to where you want to go.
Starting training as a gas engineer is the first step towards an exciting, well-paid professional career with the potential for a lot of growth in many areas.
What Are The Best Places in the UK to Be a Gas Engineer
Gas engineers are currently in demand due to an ongoing skills shortage in the United Kingdom – and the high average starting wage of £32,500 reflects the demand in both commercial and domestic markets.
Gas central heating systems are still the leading option in Britain, thanks to the country's own natural gas reserves, which means that becoming a gas engineer is an attractive lifelong career option in all areas of the UK.
The £37,500 national average salary varies across the country, with London and the South East offering higher salaries. This is especially true of places like Croydon and Slough, home to commercial hubs; the average salary for an experienced gas engineer here can go up to around £48,500.
Other places, such as Surrey, have been affected by the skills shortage which means that there are not enough engineers to meet the demand; in these places, average salaries also increase, with those in Surrey making around £43,000 a year.
With a skills shortage and an abundance of natural gas as the nation's favourite heating system, gas engineers across the United Kingdom generally enjoy a higher than average salary and a steady stream of jobs in their local area – including yours.

Get Started on Your Training as a Gas Engineer Today
A career in gas engineering offers plenty of benefits, from a high starting salary of £32,500 with lots of potential for future growth to varied and exciting workdays with the security of job stability.
For individuals who enjoy the challenge of thinking creatively when it comes to solving problems and fixing complex appliances, this career offers daily challenges and the opportunity to work in diverse locations.
If you are ready to make your first steps towards becoming a gas engineer, call us today at 0808 164 2780 to find out more about training as a gas engineer in the UK with Skills Training Group and book a tour of a training centre near you.
Download your free information pack
Find out how you could train as a domestic gas engineer by downloading a free copy of our information pack.