An apprenticeship can be a great way to get your foot on the career ladder. You will learn on the job while also receiving an income at the same time. Of course, when working as an apprentice, your earnings will be fairly low. As you become more and more experienced, this figure will rise.
When choosing an apprenticeship, you will need to crunch those numbers! You will want to know how much you are going to be earning to begin with, as well as your full earning potential once you become a fully-fledged employee within your chosen sector.
So, what are the highest paid apprenticeships in the United Kingdom? Lets take a look.
What is the minimum wage for an apprentice?
As an apprentice, you need to earn more than £4.81 per hour, as per UK law. You can refer to the table below to understand the situation regarding the minimum wage in the UK at the moment.
23 and over – £9.50 per hour
21 to 22 – £9.18 per hour
18 to 20 – £6.83 per hour
Under 18 – £4.81 per hour
Apprentice – £4.81 per hour
Apprentices
Apprentices are entitled to the apprentice rate if they're either:
aged under 19
aged 19 or over and in the first year of their apprenticeship
Factors that impact your apprentice wage
There are a number of different factors that are going to influence the amount of money you are able to earn as an apprentice. This includes the type of apprenticeship you do, not only in regards to the industry but the level of apprenticeship. A lot of higher and degree apprenticeships will advertise wages between £16,000 and £24,000 per annum.
Your location is also going to make a difference as well. Some of the best areas for apprenticeship wages include Northern Ireland, with an average salary of £24,318 per year, Central & Greater London, with an average salary per year of £21,879, and East Midlands, which has a yearly average of £19,616.
At the other end of the spectrum, the average salary for an apprentice in the North East is £15,863, for Yorkshire & The Humber this figure is £16,826, and for the North West, the average yearly apprentice salary is £17,237.
What are the highest paid apprenticeships in the UK?
Now that you have an understanding of the different factors that influence the apprentice wage you are offered, let's take a look at some of the best industries to get involved in for the highest apprentice wage.
We're going to focus on immediate apprenticeships, which tend to last between 12 and 18 months. The entry requirements for these apprenticeships will vary from scheme-to-scheme, so do keep this in mind.
Banking, £16,825
At present, banking apprenticeships represent the highest-paid apprenticeships in the United Kingdom. A level two apprenticeship will enable you to train as an investment operations administrator, financial services customer adviser, or a credit collector/controller.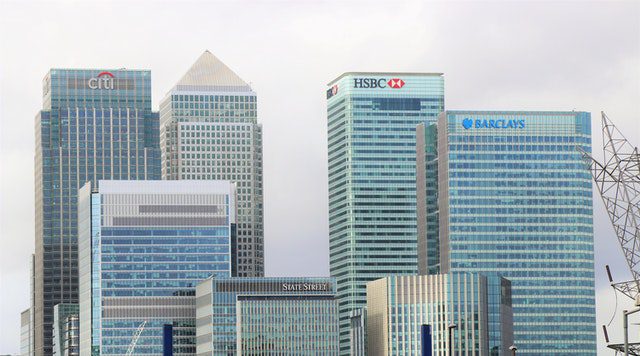 There are many other higher-level apprenticeships, for example, you can train to become a mortgage advisor with a level 3 apprenticeship. If you want to become a financial advisor, this requires level 4/5 training. Finally, level 6/7 apprenticeships are for senior risk specialists, banking relationship managers, and financial services professionals.
There are lots of big banking groups and companies in the UK offering apprenticeships. This includes Starling, Nationwide, HSBC, Natwest, Metro, Barclays, Santander, and Lloyds Banking Group.
The structure of the apprenticeship will very much depend on the bank you choose to work for. Nevertheless, most banking apprentices will spend a lot of the time doing real banking work while receiving training on the job.
If you have no experience or qualifications, earning £16,285 on the job doesn't sound so bad, does it? Plus, the potential to increase your wages is monumental. According to CW Jobs, the average salary in banking in the UK at the moment is £62,500.
IT, £14,646
A lot of people decide to take an apprenticeship in Information Technology. After all, the tech industry is one that is thriving at the moment, and there are many opportunities for you to branch out into different areas.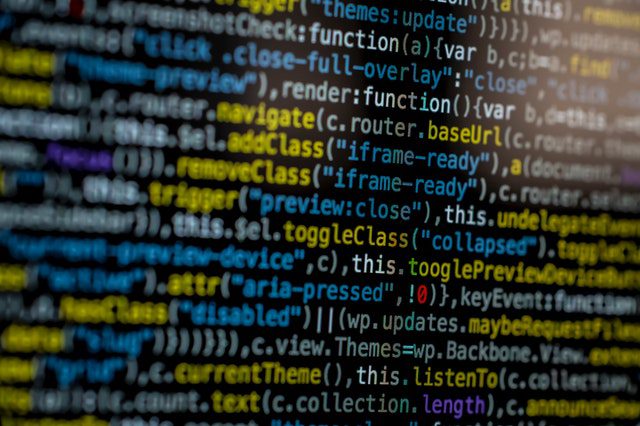 The average salary for IT jobs in the UK at the moment is £47,500. However, this is going to differ considerably depending on the area of IT you decide to specialize in. For example, the average salary for a person working in cybersecurity in the UK at the moment is £62,500.
Some of the different roles that you may want to branch into include application development, IT sales, telecommunications research, technical writing, network engineering, software engineering, machine learning engineering, penetration testing, IT consulting, IT training, information systems management, and much more. The list goes on, and on!
Some of the best IT apprenticeships in the UK are offered by companies such as JP Morgan, National Grid, Microsoft, Civil Service, KPMG, EY, and Accenture.
Engineering, £14,204
There are many different types of engineering that you can choose to get involved in, and this will dictate the salary you are offered to begin with, as well as the salary you end up with!
At present, the average salary for engineering in the UK is £47,896, according to The Engineer. However, this can differ, of course, depending on the area you choose to branch into. According to CV-Library, the average salary for a civil engineer is £34,152. This increase to £37,500 for gas engineering.
In fact, a lot of people move into gas engineering, which offers a starting salary of £32,500 once you are fully trained. This is way above the national salary in the UK at the moment, which was £25,844 for 2019. As is the case with a lot of engineering qualifications, gas engineers have the ability to branch out into related areas to earn more money.
If you are not interested in becoming a gas engineer, there are plenty of other areas of engineering that you can branch into. This includes working in scientific research and development, logistics, engineering design, and civil engineering.
There are lots of companies offering engineering apprenticeships. This not only includes national companies like British Gas but also a lot of smaller, local businesses as well.
Accountancy, £13,319
Accountants are known for earning a good amount of money, and so it probably does not come as much of a surprise to see them feature in this list.
As is the case with the other apprenticeships that have been discussed so far, there are different areas of accountancy that you can choose to branch into, and this will dictate the sort of apprenticeship you choose.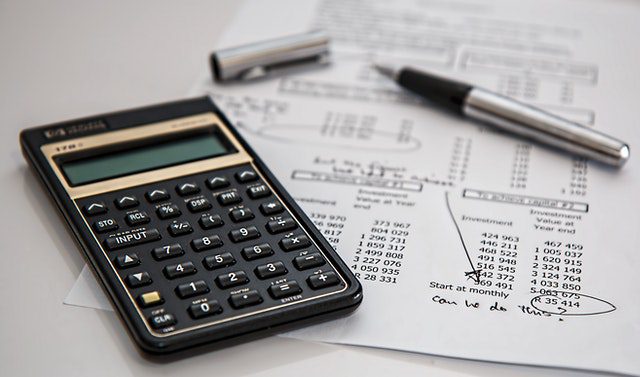 Examples include the likes of forensic accounting, governmental accounting, financial accounting, and tax accounting. You could also move into management accounting, internal auditing, and public accounting.
By doing an accounting apprenticeship, you will split your time between external studies and working with the firm in question. Apprentices will typically spend 30 hours a week working.
Some of the best places to do an apprenticeship in accounting in the UK include EY, Deloitte, KPMG, PwC, and CIMA.
There is certainly good motivation to work hard and move up the ladder in this sector, as according to Accountancy Age, the average salary in the United Kingdom is £62,042 per annum for accountants. Of course, there are a number of factors that will influence how much you receive, including your experience, location, and the business your work for.
Unfortunately, the gender pay gap is very much prevalent in this industry. While the national average is three per cent, in the accountancy industry, it is as much as 21.5 per cent.
Health, £11,599
Another sector that you may be interested in is the health industry. There is no denying that we have seen massive growth in the health sector over the past few years.
Of course, there are so many different jobs that are covered by the healthcare sector. You may want to work in hospitals with patients or you may prefer to be in a role that helps people with their nutrition and fitness. The options are endless.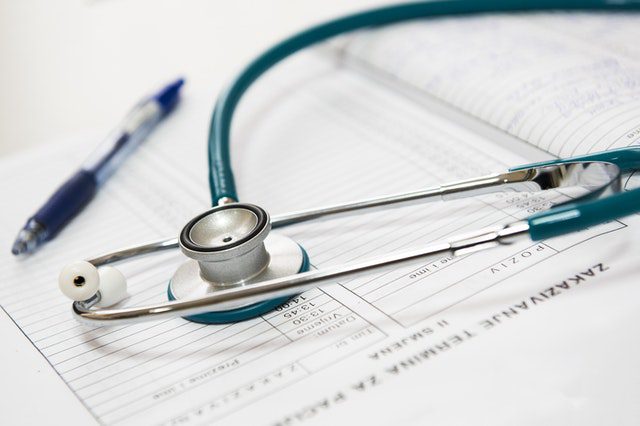 Here are just some of the careers that come under the 'health' banner: surgeon, sports therapist, psychiatrist, language and speech therapist, occupational therapist, osteopath, nutritionist, music therapist, medical sales representative, learning disability nurse, dramatherapist, epidemiologist, dental technician, clinical scientist, acupuncturist, and anaesthetist. This merely scratches the surface as well!
At present, the average wage for someone working in the healthcare sector is £47,500. However, this can differ by huge degrees depending on the area of health you choose to work in and whether you decide to go down the private route or work for the NHS. Let's say you work for the NHS, the average salary per year could be around £18,602 for a screener, yet it could be as much as £78,928 per annum for a cardiology physician. This shows why it is important to do plenty of research beforehand so that you can plot out the right career for you.
You can do an apprenticeship for the NHS. this is currently available to anyone above the age of 16-years-old. Currently, the NHS employs around 14,000 apprentices across the country. There are also some private medical centres that take on apprentices as well.Â
Business, £10,884
Another area that pays well in terms of apprenticeships is business. Business apprenticeships are available across management and leadership, consultancy, business development, and business administration. They focus on learning how to help a business run effectively and profitably.Â
Some business apprenticeships will touch on other job sectors, such as HR, accounting, finance, and legal apprenticeships.
There are so many different companies offering business apprenticeships today. This includes the likes of Tesco, PwC, NHS, Microsoft, Nestle, KPMG, IBM, British Airways, Barclays, Aldi, Boots, Chartered Management Institute, Fujitsu, and much more.Â
The average business apprenticeship salary may be £10,884, yet this can rise considerably depending on where you are based. For example, in London, the BBC pays a yearly salary of £18,810 to apprenticeships that are working on one of the higher apprenticeships in business management.
You also tend to get some extra benefits too, for example, paid holidays or discounted travel.Â
The average salary for someone working in business in the UK at the moment is £47,500. As stressed, this does depend on the area you decide to branch into.Â
Law/Legal, £9,955
The final industry we are going to take a look at is the legal sector. Some of the best apprenticeships in this sector are offered by companies such as Addleshaw Goddard, Bryan Cave Leighton Paisner, Burges Salmon, Dentons, and CMS Cameron McKenna Nabarro Olswang.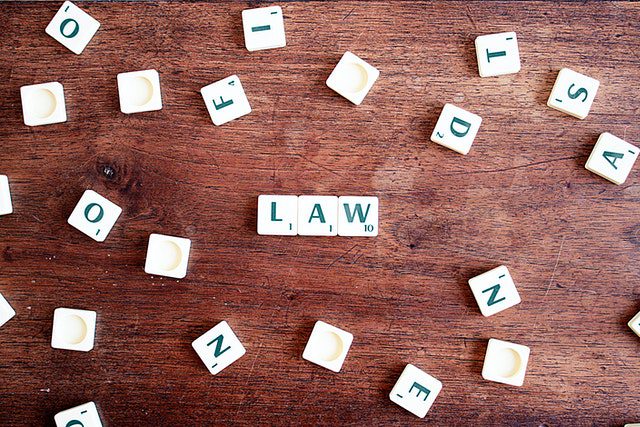 There are many different career paths you could carve for yourself by doing a legal apprenticeship. This includes becoming a mediator, coroner, immigration assistant, usher, company secretary, judge, trademark attorney, patent attorney, legal secretary, licensed conveyancer, paralegal, chartered legal executive, barristers' clerk, barrister, and solicitor.Â
The average wage for a solicitor in the United Kingdom is £42,500, according to Total Jobs. They have also stated that the average salary for a legal secretary is £23,000. Of course, the real money is becoming a judge, yet it can take a long time to get to this position. Nevertheless, we're sure that most people would agree that it is worth it because judges earn between £100,000 to more than £250,000 per annum according to the Ministry of Justice.Â
Final words
So there you have it: an insight into some of the highest-paid apprenticeships in the United Kingdom. Although these apprenticeships will earn you a considerable sum of money once you are fully qualified, it can often take years for you to reach your full earning potential.
The good news is, though, that you don't simply need to wait around and be patient. There are courses out there that can help you to speed up the process so that you start earning the maximum amount as soon as possible. For example, with a gas engineering course from Skills Training Group, you can reach your full earning potential in just six months.