Gas engineering is a professional and regulated job – which means you will need the right kind of certifications and qualifications to work. If you're wondering what qualifications you need to be a gas engineer, we've broken it all down here.
Like all skilled professionals, gas engineers go through a rigorous training process before they can work legally. This can feel daunting when you're just considering starting out, but it need not be. In fact, if you start your training today, you could be fully qualified and ready to work in as little as 25 weeks if you decided to take a fast track managed learning programme!
Whether you're just starting out in adult life or are looking to change careers, now is a great time to start working as a gas engineer. That's because Britain is currently experiencing a skills shortage in the trades industry, which means there are not enough professionals to meet the demand of consumers: with natural gas being the most commonly used form of energy in the UK, there's plenty of work to go around.
This high demand is reflected in the average wage of a gas engineer: those just starting out enjoy a starting pay of £32,000 going as high as £60,000 as your experience grows. Before you can start enjoying this attractive salary, however, you will need to get your qualifications and get Gas Safe registered. If you're thinking about training and qualifying as a gas engineer but aren't sure what your choices are, this article will take you through everything you need to know.
What is a Gas Engineer
If your boiler has ever broken and you had to call in a professional, then you've already met a gas engineer; someone who is trained and professionally qualified to work with boilers. However, this isn't the only thing that gas engineers do – they are trained to work on a variety of other gas appliances in domestic and commercial settings, such as wall heaters, gas cookers, and gas fires, to name just a few.
Each appliance that gas engineers work on has its own set of certifications; for example, the CKR1 certification is for domestic gas cookers, while CENWAT is for domestic gas central heating, boilers, and water heaters.
Not all of these certifications are included in the core qualifications that you will need to become a gas engineer. This means you will have the freedom to choose what you would like to work on by choosing your broader certifications and qualifications by taking specific courses.
While all gas engineers work on gas appliances of one type or another, their actual day-to-day work will depend on their unique set of skills and qualifications. In addition to this flexibility, you also have a choice to make about how you will work: due to the skills shortage, you can be just as successful as a self-employed gas engineer as you would in an employed position at a company.
What Skills Does a Gas Engineer Need?
First and foremost, a gas engineer should be a practical person who can solve technical problems. If you enjoy tinkering, then gas engineering is a perfect career, as your careful eye and attention to fine details can help you to solve problems that leave many others puzzled. Many gas engineers have also been plumbers – pipework, fittings, and infrastructure are a major part of both jobs.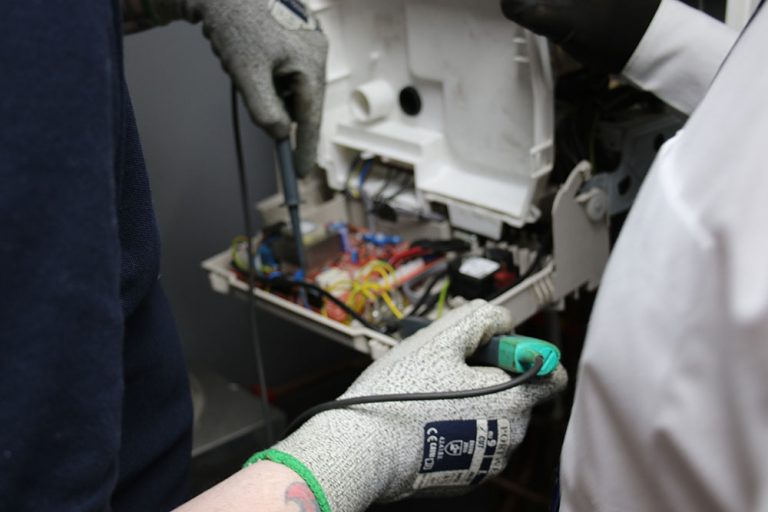 Outside of these more technical skills, you should also be a people person: you'll be working in people's homes and workplaces, often when something has gone wrong. Not only will you need to soothe frayed nerves, but you will also need to explain issues, explain how products work, and deliver great customer service as you fix issues and install new gas appliances.
Good time management skills are also essential: on a typical day, you'll be working on many different jobs and travelling to and from locations. Not only will you need to complete your work on time, but also keep to your appointments.
Gas engineers who decide to go the self-employed route will also need some additional skills to manage everyday administrative skills to ensure that their business is running smoothly. These can include marketing, sales, networking, and project management, to name a few.
What Courses Are Available?
For people who are considering becoming a gas engineer, there are two routes: the traditional apprenticeship and the modern-day fast track managed learning programme.
Apprenticeships are an old-fashioned way to get into this profession and come from placement within companies where you learn 'on the job' with a more experienced gas engineer. This training is comprehensive and deals out a lot of experience and even offers a salary. For this reason, they are popular – but the downside is that training takes years and competition for places is stiff.
In recent years, fast track managed learning programmes have exploded in popularity. One reason for this is that they are fast – some can have you trained in just 25 weeks – and give you comprehensive training so that you come out with all the qualifications you need to start working immediately.
It's well worth looking at the options open in your area and the specifics of the training you will get. This way, you can make an informed decision and choose the type, of course, that best fits your needs.
What GCSEs Do You Need To Join a Gas Engineering Course
If you are interested in joining an apprentice scheme for gas engineering, then you will need to have a minimum of four GCSEs, graded A* to C. Two of these should be in English and Maths, while the other two should be relevant – in subjects such as Engineering, Science or Design and Technology, for example.
Fast track managed learning programmes, such as those offered by Skills Training Group don't have a minimum GCSE requirement and will provide full training so that you can gain your qualifications. In other words, you won't need any prior knowledge or experience to get started.
It's worth remembering that this is a career that's suited for practical people who are good with their hands and enjoy solving technical problems, as well as those who can communicate well and have a good grasp of maths. You'll also need a strong eye for detail – if you have these qualities, then you will make a good gas engineer even if you don't have the "perfect" GCSEs.
What Qualifications Do You Gain From a Gas Engineering Course
There are many different certifications available in gas engineering, many of which focus on a specific type of gas appliance. Therefore, many training courses for gas engineers will vary in what they offer.
These specific course differences are not often very large and may reflect local skills demand. You can expect to see the same core qualifications in many, with some of the most common being:
Core Domestic Gas Safety (CCN1)
Combustion Performance Analysis (CPA1)
Domestic Gas Central Heating, Boilers, and Water Heaters (CENWAT)
Domestic Gas Cookers (CKR1)
Domestic Gas Fires and Wall Heaters (HTR1)
There are two additional qualifications that you will want to ensure you obtain at the end of any training course for gas engineering: Gas Safe registered and your ACS in Gas.
Without these two certifications, you will not be able to work legally as a gas engineer, no matter how much training you may have. A good course, such as Skills Training Group's Full Time Gas Managed Learning Programme (25 weeks), covers everything that you will need to know to pass your ACS and get on the Gas Safe register.
How to Get on The Gas Safe Register
Before you can get Gas Safe registered, you will need to take get your ACS in Gas. Both certifications are compulsory for anyone who wants to operate as a gas engineer in the United Kingdom today.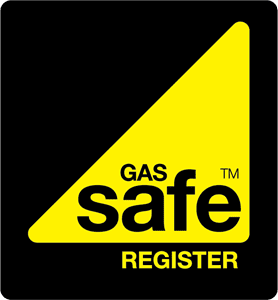 Your ACS certification shows that you have been fully assessed in your professional competence for working with the gas appliances for which you are qualified. Passing the ACS shows that you are up to date with the current best standards and working practices, as well as able to work with the latest in gas appliance technology.
Since the industry never stops evolving, you will need to retake your ACS in Gas every twelve months. Once you have your ACS in Gas, you can become Gas Safe registered: the last step before you can finally start work as a gas engineer. Many professionals use this compulsory annual ACS certification to build in their skills as well as learn new ones.
What Additional Certification Can Gas Engineers Get After Qualification
The flexibility of gas engineering as a career means that the world really is your oyster once you have completed your training. Because you are only allowed to work on appliances for which you have the necessary qualifications, you can grow your areas of expertise via additional training – or home in on a specialist niche of your industry.
Because your ACS certification must be renewed every five years months, you will have plenty of opportunities to review how your career as a gas engineer is doing. You may find that you find working with boilers tedious, but love working on gas fires and wall heaters. To make the switch, all you would need to do is take the relevant training to get the certifications that enable you to work on those types of gas appliance – in this case, the HTR1 certification.

There are no right or wrong paths here: you can choose what to do, so long as you get the appropriate qualifications. Whether working with a gas company or striking out on your own as a self-employed gas engineer, you control where your career goes and what types of gas appliance you work on.
How Long Does It Take To Qualify as a Gas Engineer
As you can see, there's no "one-size-fits-all" answer to this question, as much depends on your pre-existing qualifications as well as the route that you choose when it comes to training as a gas engineer. It's best to consider your own personal needs and which route will suit you best.
In general, the fastest route to getting qualified as a gas engineer is to take a fast track managed learning programme, such as those offered by Skills Training Group, which can see you fully qualified as a gas engineer in as little as 25 weeks. Unlike apprenticeships, these are also easy to join with far less competition for spots.
If you're ready to start your training and get your qualifications to become a gas engineer, then call 0808 164 2780 today. Skills Training Group will help you to better understand your options – and book you a free tour of your local gas engineering training facilities to get an idea of what to expect.
Download your free information pack
Find out how you could train as a domestic gas engineer by downloading a free copy of our information pack.