While most homes in the UK have gas central heating, 6% of households use oil to provide their heating. If you have an oil boiler, it needs to be maintained to keep it running smoothly. While oil boiler servicing can be costly, it can save you money by helping you to avoid the need for expensive repairs or even a replacement boiler. Servicing your boiler annually delivers a range of benefits, helping you to save money and ensure your heating is efficient. But how much does an oil boiler service cost?
Let's take a look at how much you can expect to pay to have your oil boiler serviced.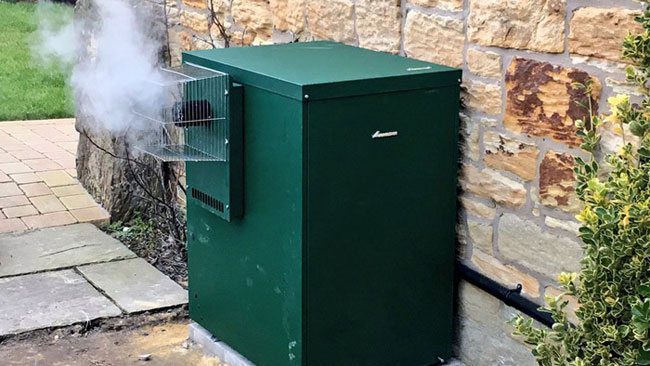 How Much Does an Oil Boiler Service Cost?
The cost of having your boiler serviced is affected by a few different factors, including location. The average cost of an oil boiler service in the UK is £75, but you can expect to pay more or less, depending on location and other influencing factors.
In some places, getting your boiler serviced could cost you as little as £50, while in others it might be as much as £180. In London and the southeast of England, you will generally find higher prices due to the higher cost of living. Even in one location, you can see different prices depending on the services that are available. In areas with less competition from multiple heating engineers, you might find higher prices, for example.
When you get a quote to have your boiler serviced, make sure to check whether it includes VAT. Before getting your boiler serviced, check to see if your energy supplier or boiler manufacturer might carry one out for you. You might also have boiler insurance that includes an annual service of your boiler.
The Importance of Servicing Your Oil Boiler
Servicing your oil boiler is a must if you want to save money, ensure your home is safe, and improve the efficiency of your boiler. If you're hesitating over whether servicing your boiler is worth it, here are some key reasons to get it done every year.
Manufacturer Requirement
You might be required to service your boiler by the manufacturer if you want to keep it within its warranty. Check the terms and conditions of your boiler warranty. It might specify that you need to have an OFTEC registered engineer service your boiler every 12 months.
Prevent Expensive Repairs
Regular servicing of your oil boiler can keep your boiler running smoothly and prevent problems with it later on. Preventative maintenance could save you a lot of money by identifying problems before they develop. If something needs to be repaired or replaced, your engineer can let you know before it causes any further issues.
Energy-efficiency (and Further Savings)
Another way your boiler might cost you money unnecessarily is if it's not running efficiently. An inefficient boiler will cost you more, making it more difficult to heat your home adequately. When you service your boiler regularly, it helps to keep it running efficiently. A more efficient boiler uses less heating oil, so servicing your boiler helps you to save money on heating your home.
Safety
Perhaps the most important reason to service your oil boiler is to make sure that it's operating safely. Carbon monoxide (CO) is not just dangerous to your health, but it can be a killer. A carbon monoxide leak can't be seen or smelled, so it can be extremely dangerous. When you use an OFTEC engineer to service your boiler, they will check that it is running as it should be.
How Often Should You Service Your Boiler?
Your oil boiler should be serviced by an OFTEC engineer. You should have your boiler serviced every 12 months to check that it's safe and that it's running efficiently. When you find a reliable engineer, you can even book your service far in advance or get a reminder when your next service is coming up.
When your boiler is serviced, the engineer should do a number of things. The steps that they take should include:
Checking all of the boiler's parts to see if they are working correctly and aren't overly worn

Testing the overall safety of the boiler system

Checking the efficiency of the boiler, which helps to identify if there are any problems
Before you book a service for your oil boiler, be sure to compare prices to find the best value. Make sure that you choose an OFTEC engineer to service your oil boiler.
---
Skills Training Group are an award-winning provider of adult gas apprenticeship courses. If you would like further information on how you can become a gas engineer, click here.
If you're already qualified as a gas engineer and would like to complete OFTEC oil training, click here.
Download your free information pack
Find out how you could train as a domestic gas engineer by downloading a free copy of our information pack.