What separates commercial and domestic electricians? If you're looking to get into the electrical trade, then the answer to this question could define your future career progression. That said, there's no need to make a decision from the outset: many electricians start by training to carry out work in domestic environments and then go on to qualify as commercial electricians.
This guide will begin by explaining the main differences between commercial and domestic electricians in terms of qualifications and training. From here, we'll cover the different roles and responsibilities associated with the two jobs. Finally, the guide will provide information on the wages you can expect to earn in the UK for each of the roles.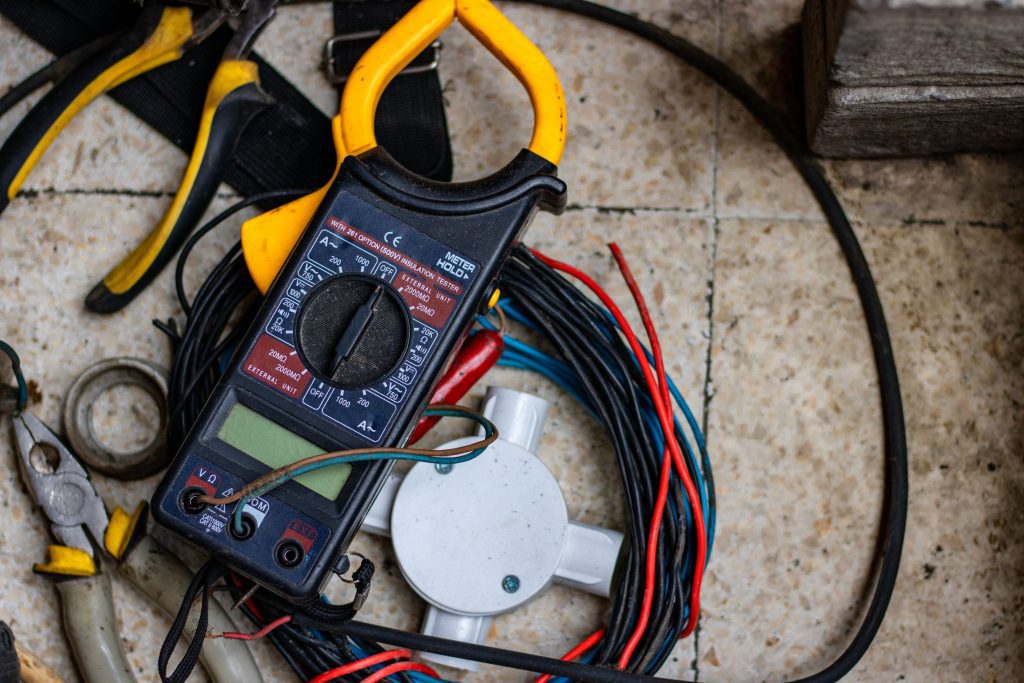 Qualifications and Training
When you start out in your career as an electrician, you can choose to become an apprentice, study a diploma, or take part in domestic installer courses (see our guide on how to become an electrician for more on this). Domestic electricians can train up and gain the necessary qualifications much more quickly than fully qualified commercial electricians.
Domestic Electricians
The fastest route to becoming a domestic electrician is to take a domestic installer course. Most of these programmes will train and assess you in important topics such as the 18th edition wiring regulations, electrical installation tasks, Part-P regulations, and inspection/testing, preparing you for all parts of the domestic electrician role.
In some cases, domestic installer courses will allow you to earn City and Guilds qualifications – although these don't make you a fully qualified electrician, they allow you to carry out domestic work and open up the possibility of becoming registered with industry organisations such as the National Inspection Council for Electrical Installation Contracting (NICEIC) or ELECSA.
Some domestic electricians take the diploma route, studying for the Level 2 and Level 3 Diplomas in Electrical Installation before working in the industry. Others will enter the trade as apprentices, then take the Level 3 Diploma and apprentice NVQ exams so that they can graduate from the role of improver (commonly known as an electrician's mate).
Commercial Electricians
Only fully qualified electricians can work in commercial environments on more advanced tasks. Before you begin to specialise, you'll need to obtain an electrotechnical qualification – either a Level 3 NVQ Diploma in Electrotechnical Services (Maintaining Electrotechnical Systems) or a Level 3 NVQ Diploma in Installing Electrotechnical Systems & Equipment (Buildings, Structure and the Environment). If you took the apprentice route to start with, then you'll require the Level 3 Diploma in Electrical Installations (Buildings and Structures) before progressing.
With one of these three qualifications under your belt, you'll be able to specialise further in a particular kind of commercial electrical work. You could, for example, study for additional qualifications that enable you to work in the solar industry. Some commercial electricians will gain their additional qualifications, then go on to work as a multi-skilled electrician in both domestic and commercial environments.
Responsibilities and Tasks
As a Part P-registered domestic electrician, you'll be able to carry out a range of installation, maintenance, and inspection tasks in UK homes. Domestic electricians can install wiring, lighting, and appliances throughout a property. They can also replace or repair fuse boxes and add in switches, sockets, and charging points. You don't need to be a commercial electrician to work for a landlord, either – domestic electricians can work in any property type.
For those who choose to train as commercial electricians, the range of work on offer expands significantly. At this point, the responsibilities and tasks associated with your role will depend on the type of commercial qualification. You could, for instance, provide electrical services for public places such as restaurants and supermarkets, carrying out similar tasks to domestic electricians but on a much larger scale.
Equally, some electricians choose to undergo further training and enter into industrial work. Electrical engineers in industries such as manufacturing will be trained in handling high voltage systems and understand the workings of complex machinery, enabling them to carry out tasks such as designing, installing, and maintaining industrial electrical equipment.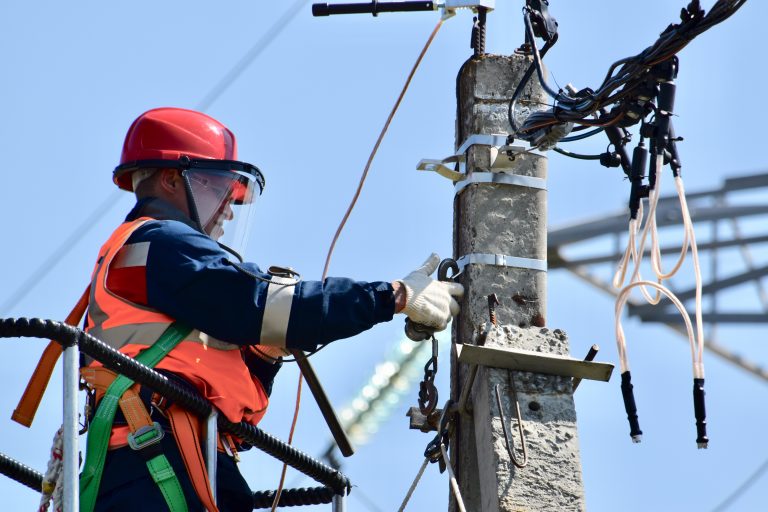 Wages
The final difference between commercial and domestic electrical work is the kinds of salary on offer. Given the extra qualification requirements and tasks associated with commercial work, salaries in this line of electrical work tend to be slightly higher. According to Adzuna, The average salary for a domestic electrician in the UK is £33,163; commercial electricians, on the other hand, earn an average wage of £34,393.
If you're looking to become a commercial or domestic electrician, check out our range of electrical courses & BS7671 18th edition courses or get in contact with us today.