Gas engineers can be trained and qualified surprisingly quickly – in some cases, as few as 25 weeks. How long it will take you to become a gas engineer depends on the choices you make with your training, as well as your work ethic.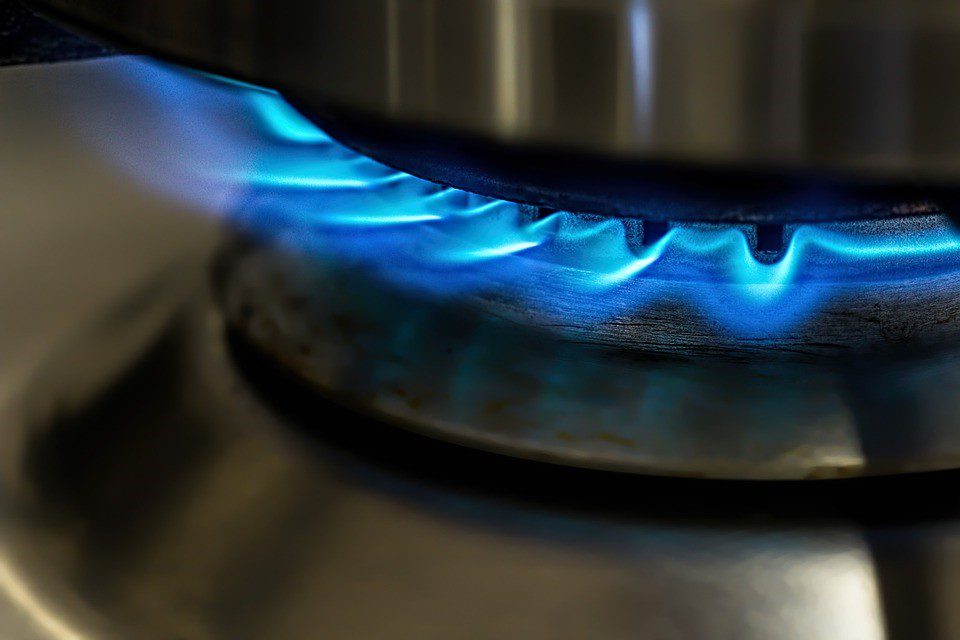 One of the most popular questions that people ask us is how long it takes to train and qualify as a work-ready gas engineer. While you can't expect to become a skilled professional overnight, you don't necessarily have to train for years, either.
In fact, in recent years, several fast-track courses have emerged which allow people to gain the relevant qualifications in months. The reason for this is simple: there simply aren't enough gas engineers in Britain today!
According to the UK Commission for Employment and Skills (UKCES), there is a 43% skilled worker shortage in the trades industry, of which gas engineers are a part. As a natural result of this shortage, gas engineers are more in demand than ever before.
In fact, the demand is so high that many are turning down jobs – not because they don't like the jobs, but simply because there is no room left in their schedule.
This makes now a great time to start training as a gas engineer. Not only are there plenty of opportunities in the field, but you will also have plenty of choices when it comes to your training, whether you take the traditional route or the modern, fast-tracked route.
What is a Gas Engineer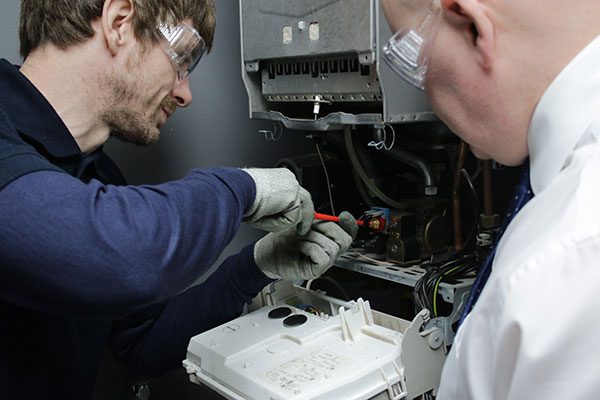 A gas engineer is a skilled professional who works with gas appliances. Most people are familiar with them from their experiences at home, where a common job for a gas engineer is to install and fix gas boilers.
This isn't all gas engineers do: depending on their training and qualifications, they can work on many different types of gas appliances; including gas cookers and central heating systems in domestic and commercial settings.
Before starting your training as a gas engineer, it's a good idea to consider which types of gas appliances you would like to train for. There are specific courses that you can take for each appliance, each of which will give you the certification to work on that appliance. Without this certification, you won't be legally allowed to work on them.
These training specialisations mean that you can choose your own career path as well as what appliances you will work on, giving you the freedom and independence to build a career where you can do what you love – whether you choose to join a company or strike out as a self-employed gas engineer.
Download your free information pack
Find out how you could train as a domestic gas engineer by downloading a free copy of our information pack.
Why Become a Gas Engineer
For many people, the pay is reason enough to start a reason as a gas engineer; the average starting pay is £32,000, which is £6,000 more than the national average starting salary. This skilled profession's compensation reflects not just the nature of the work, but also the fact that there is currently a shortage of workers. As you gain more experience, you can expect your pay to increase to as much as £60,000.
Beyond a high wage, this is also a career that attracts people who enjoy a practical job where every day presents a new and interesting challenge. As the work you do depends on your training, you can also choose to specialise and advance your career – this flexibility also means that you can refocus your skillset and training if you are looking for a greater challenge.
Gas engineers can be employed by a company or run their own business. You may enjoy the freedom of choosing your own working hours and the jobs you work on while building a business that's yours – or you can opt for more stability and chances to progress to more senior positions in a company.
There are few other careers in Britain that can match the flexibility and benefits offered by a gas engineer, especially from your very first day on the job. This makes it an ideal career choice for ambitious people who are seeking a challenge.
Is It Hard to Become a Gas Engineer
Becoming a gas engineer can be hard work – and the same could be said of any other highly skilled profession. This is simply because you will need to train for your qualifications to start work.
While it is a lucrative profession with an attractive starting salary and many options for career progression, not everyone will be suited for this job. Some people will be better suited for the job based on personality and character.
The ideal candidate for training as a gas engineer should be motivated and dedicated to learning – as well as not being afraid of getting their hands dirty. Working with the public means you'll also need good communication skills to go with your practical skills.
One essential trait you'll need to succeed in your training as a gas engineer is the ability to work independently and solve problems on your feet. Not only will this help you as you learn this profession – but it will also stand you in good stead when you're working out in the field.
How Do I Become a Gas Engineer
To become a gas engineer, you will first need to find training – either on a modern fast-track managed learning programme or under a traditional apprenticeship.
Once you have completed your training, you will need to obtain two qualifications to allow you to work legally: an ACS in Gas and Gas Safe Registration. Without these, you cannot start work.
What Is the Gas Safe Register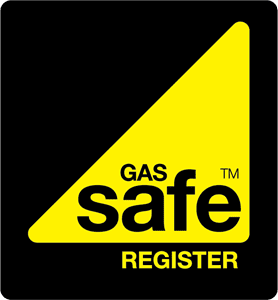 The Gas Safe register is essentially an official list of all businesses and gas engineers who are trained and legally qualified to work on gas appliances. In order to work as a gas engineer, you will need to be on this register.
To get on the register, you will need to have completed your training and assessment for the appropriate gas appliances you want to work with. This will be one of the last steps you will take before you are fully qualified to get to work.
The Gas Register is relatively new, having replaced CORGI in 2009, and all gas engineers must be registered on it to work legally across the United Kingdom and in Northern Ireland.
Do Gas Engineers Need to Take the ACS Training Course
As with so many other trades, gas engineers will never fully complete their training. You should view your initial training as the beginning of your journey; as gas technology evolves, your skills and knowledge will need to develop with it.
This is reflected by the compulsory ACS in Gas. This is a qualification that acts as evidence that you are fully trained and competent to work on select gas appliances. This qualification expires every 5 years.
Together with the Gas Safe register, an ACS in Gas is a legal requirement for anyone who wants to work as a gas engineer. This 5 yearly renewal also offers you a chance to expand on your training and add the ability to work to different types of gas appliances to your roster of skills, building on your existing skills.
What Options Are Available for Training as a Gas Engineer
To become a Gas Engineer you'll need to pass an industry qualification and gas safe registration. Most gas engineers take one of two paths to become fully qualified:
Traditional NVQ Apprenticeship
Fast-Track Managed Learning Programme
Traditional NVQ Apprenticeship
Apprenticeships are the traditional route to a career as a gas engineer and typically sees you working with a company as you study. Although comprehensive with on the job experience, this route is slow – and the number of apprenticeship spots open at any given time is low.
If you're looking to get qualified as quickly as possible, this route may be too slow for you; however, you will also be paid as you learn and a chance to stay on and work with the company once you are qualified. Due to this security and income, competition is high for these spots, which means that getting a place can be just as challenging – if not more so! – as completing your apprenticeship in gas engineering.
Fast-Track Managed Learning Programmes
While a gas engineering apprenticeship is a time-honoured route to gaining your training and qualifications, its disadvantages mean that many people prefer to seek faster and more accessible alternatives.
One of the most popular alternatives today are Fast-Track Managed Learning Courses. These are available all over the country and provide a much speedier training process than an apprenticeship – many can be completed in just a few months.
These programmes are done by training centres rather than companies. While you won't be paid, you will enjoy more control over what you learn and enjoy more flexibility in your development.
At Skills Training Group, you can get qualified as a gas engineer in just 25 weeks. This intensive course gives you comprehensive training in that timeframe, leaving you fully qualified with a broad set of qualifications to start work immediately:
Core safety gas processes
Core practical skills
ACS assessment
Work placement and experience
Gained qualifications include CCN1, CPA1, CENWAT, CKR1, and HTR1
You have plenty of options when it comes to training as a gas engineer. While apprenticeships are the traditional way to enter the industry, fast-track programmes such as the one above are increasing in popularity simply because of their speed, flexibility, and other benefits.
How Long Does It Take To Become a Gas Engineer
Because of the different routes you can take to become a gas engineer, the answer to this question depends on what you choose to do. It's best to think about the pros and cons of each route and consider what will work best for you and your current lifestyle.
If you are interested in becoming a gas engineer, now is a great time to start looking at your options and making plans for your future. If you've already made the decision and want to get trained and qualified as quickly as possible, then you're in the right place.
You can start working towards training as a gas engineer today – all you need to do is call 0808 164 2780. By calling, you can learn more about training options with Skills Training Group and even book a tour of your local gas engineering training facilities.
Download your free information pack
Find out how you could train as a domestic gas engineer by downloading a free copy of our information pack.