There are numerous options for you to train as a plumber in the UK. Whether you're a school leaver looking to take up an apprenticeship or an adult who is looking to retrain as a plumber, we'll explain the various options you have in this article.
Can you Become a Plumber Without an Apprenticeship?
You can train as a plumber by:
Completing a traditional apprenticeship
Completing a fast track plumbing course
Working as a plumber's mate
Traditional Plumbing Apprenticeship
The traditional entry route is completing a traditional plumbing apprenticeship lasting four years. To do this, you'll need to be employed by a plumbing company that will give you access to on-site work experience.
The apprenticeship is usually completed on a block release basis over the four years, with one week spent completing theory and practical training and two weeks working alongside a plumber repeated over this four-year programme.
Usually, on the third year of your apprenticeship, you'll undertake training on domestic heating systems which will allow you to become Gas Safe Registered at the end of your apprenticeship.
The final year of your apprenticeship is all about gaining work experience, which after successfully finishing, will make you 'time served'.
Pros:
The training is sponsored, so it won't cost you anything.
You have a long period to study and gain your qualification.
Lots of on-site experience working with a tradesman.
You'll earn a small income while you train.
Cons:
It will take you four years to qualify which means you earning potential will take longer to achieve.
There aren't many companies who can afford to employ apprentices anymore.
Opportunities are normally only available for students aged 16 – 21.
Some of the curriculum covered is not always necessary, for example, lead work.

Fast Track Plumber Courses
There are a variety of fast track plumber courses available for students who are looking to train as a plumber quickly. These courses won't be as in-depth as the traditional apprenticeships but will cover the main components required to get you started in your plumbing career.
Generally, this is the best option for those who cannot find an apprenticeship.
The City and Guilds Accredited Level 2 Diploma in Plumbing Studies is the most popular option for fast track plumbing courses and takes 8-10 weeks to complete.
Pros:
The training is accredited, so it teaches you the essentials to get you qualified.
The training only takes 8-10 weeks to complete, so you can start earning faster.
Anyone aged 16 or above can complete the course.
The training will put you in good stead for upskilling at a later stage, such as becoming Gas Safe Registered.
Cons:
You need to pay to complete the training.
The course will not be as in-depth as a traditional apprenticeship.
There is no on-site work experience.
You will not be trained to work on gas.

Working as a plumber's mate
If you know someone in the industry, you could start as a plumber's assistant or 'mate' and do training on the job. This route isn't normally recommended as this won't allow you to get qualified but can be a good way to start your career in plumbing.
Pros:
Start earning straight away
Gain useful on-site plumbing experience
Cons:
Won't get you qualified
You won't reach your true earning potential

How long does it take to become a plumber?
Training to become a plumber can vary depending on the options that you take. A traditional apprenticeship will take up to four years, whilst a fast track plumbing course can last anywhere between 4 – 16 weeks. If you'd like to be able to work on gas appliances as well, training will take approximately 6 months if you opt for the fast track course.
Download your free information pack
Find out how you could train as a domestic gas engineer by downloading a free copy of our information pack.
What does a plumber do?
In this role, you could be:
measuring and planning to give cost and time estimates
cutting, bending and joining pipes and fittings
installing water, drainage and heating systems
finding and fixing faults
servicing gas and oil-fired central heating systems and radiators
installing and fixing domestic appliances like showers and washing machines
dealing with emergency callouts like boiler breakdowns or blocked drains
fitting weather-proof materials, joints and flashings to roofs, chimneys and walls

How much does a plumber earn?
The average plumber salary is £15.80 per hour. This will vary depending on your experience, location and whether you have the qualifications to work on gas appliances.
According to the National Careers Service, the average starting salary for a plumber is £15,000 per year rising to £40,000 per year with experience.
It's not unusual, however, for some plumbers to earn over £100,000 per year. The Daily Mail wrote an article on a plumber who works for Pimlico Plumbers who earned £210,000 in one year.
The owner of Pimlico Plumbers, Mr Mullins estimates that about a dozen of his 225 tradesmen earn £200,000 or more a year, and around half earn £100,000 or more.
Average Plumber Salaries

Plumber in Birmingham
£15.42/hr
Plumber in Bristol
£15.06/hr
Plumber in Cardiff
£14.82/hr
Plumber in Edinburgh
£15.47/hr
Plumber in Glasgow
£15.40/hr
Plumber in Leeds
£15.08/hr
Plumber in London
£17.10/hr
Plumber in Manchester
£15.73/hr
What are the Working Hours of a Plumber?
It is estimated that a plumber usually works 37-40 hours a week. However, the self-employed often find that their working hours can be much longer. To attract the top earnings, you'll need to work out of normal working hours, attending emergency jobs, such as burst water pipes or boiler breakdowns.
It's not unusual for plumbers to charge in excess of £100 per hour for out of hour emergencies.
Here's what Pimlico Plumbers charge:
Monday-Friday 7am-6pm: £105 per hour
Monday-Friday 6pm-12am: £140 per hour
Saturday-Sunday 7am-6pm: £140 per hour
Saturday-Sunday 6pm-12am: £160 per hour
Overnight 12am-7am: £200 per hour
Are Plumbers in demand?
It's Britain's worst kept secret that plumbers are in high demand. A study by HPM Magazine showed that a lack of skilled workers and poor training opportunities are the most pressing concerns within the industry.
Over half (56%) of respondents stated that the skills gap is the biggest threat facing the plumbing industry today. However, more than four-fifths (86%) of plumbing professionals would still recommend it as a career, thanks to an abundance of work and high job satisfaction.
Why is there a high demand for plumbers in the UK?
Retiring Skilled Workers:
Many qualified and experienced plumbers are at retirement age. While good plumbers are still available, many of the experienced plumbers are retiring.
Lack of Funding:
A lack of investment is partly to blame for a lack of apprenticeships. Traditionally, there were lots of opportunities to find an apprenticeship, but with cutbacks and lack of funding, there are fewer apprenticeships being advertised every year.
Career choice and perceived stigma
Tradesmen who are nearing retirement grew up in a different world than their successors. Those opting for apprenticeships are not perceived socially to be as successful as those who have pursued higher learning. It's fair to say that there's a negative stigma to the plumbing profession.
Career Progression for Plumbers
You can further develop your career as a plumber by undertaking your ACS Gas qualifications allowing you to become Gas Safe Registered and work on domestic gas appliances. Skills Training Group's Domestic Gas Heating Installer Course can upskill plumbers to become gas safe qualified in only 18 weeks.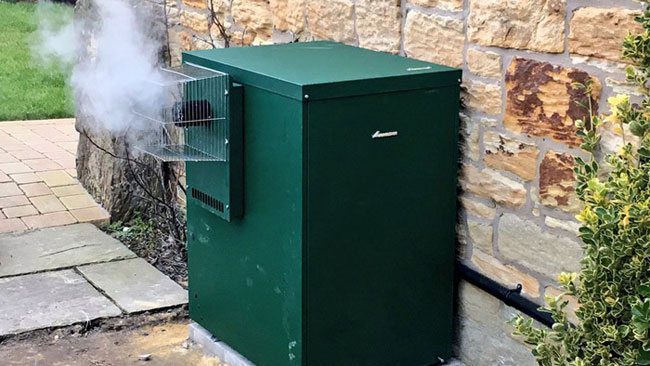 You can also get certified with the Oil Firing Technical Association (OFTEC) by completing Skills Training Group's OFTEC Oil Course, allowing you to install, service and repair, oil-fired appliances.
You could also progress into a supervisory or management role further enhancing your career prospects.
If you would like further information on Skills Training Groups New Entrant Courses, click here.
In summary, training as a plumber can be a very rewarding career, no matter your age or background. For further information on our range of courses, contact a member of our team on 0808 164 2780.
Download your free information pack
Find out how you could train as a domestic gas engineer by downloading a free copy of our information pack.