Gas engineers do far more than install and fix boilers – with the right training, they can work with a whole range of gas appliances in both domestic and commercial settings, opening the door to a rich and rewarding career where no one day is like the next.
For most people, a gas engineer is a helpful expert who makes sure domestic gas systems are correctly installed and running smoothly. In more troubled times, they're even the hero who comes in at inconvenient times, ready to fix a boiler on the blink in the bitter cold of midwinter.
However, that's not all a gas engineer does.
This is a role that will have you wearing many different hats – and one where you'll never be bored with routine, as every job and every day brings new challenges. As a gas engineer, your job is to solve gas-related problems in domestic and commercial settings, and often with constraints.
It's also a role that's suited for people who enjoy working with other people and helping them. You'll spend a lot of time in other people's homes and workplaces, typically installing, servicing, and repairing various gas appliances and central heating systems.
Being a gas engineer is sometimes seen as a hard job. It can certainly be challenging. Despite this, figuring out solutions to complex gas and heating problems can be incredibly satisfying, while the excellent salary and prospects for career advancement make this an attractive career for ambitious people.
What Appliances Do Gas Engineers Work On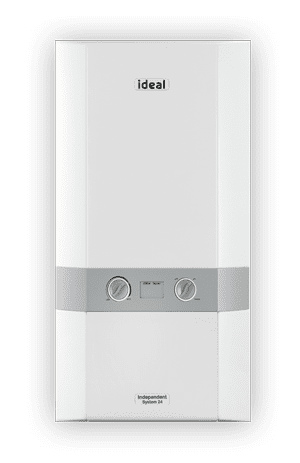 When most people think of gas, they think of their boilers. Many gas engineers will spend much of their time working on boilers, either fitting, repairing, or replacing them. Beyond boilers, gas engineers can choose to work with a whole range of gas appliances in both domestic and commercial settings.
These appliances could include gas fires, gas boilers, gas cookers, central heating systems, hot water storage cylinders, and wall heaters, to name a few. However, before you can work on any gas appliance, you are legally required to be on the Gas Safe register, which qualifies you to work on the types of gas appliance you have trained for.
You will not be able to legally work on appliances for which you have no training and credentials. If you are interested in working on specific types of gas appliance, you should be focused on getting the relevant training and certification for them.
Gas engineers continue their training over the course of their career and can either stay working on the same appliances or take training for new types of appliances. As a gas engineer, you'll be free to choose which direction your career goes – and what appliances you want to work on – through your training.
What Does a Gas Engineer's Typical Day Look Like
There is no one 'typical day' as a gas engineer, which makes this a good career choice for people who don't want to be trapped in a mundane routine. Usually, you can expect to work between 9am to 5pm, Monday to Friday.
You may also be on 24-hour emergency calls; while getting up to fix a gas leak at 3am might not be pleasant, employed gas engineers can enjoy the overtime pay from such jobs, while self-employed can charge their own emergency fees for call out.
While fitting boilers will likely be a part of your job, you'll also be repairing gas appliances, fixing gas leaks, and troubleshooting gas and energy issues. Your typical day is largely defined by your training and which appliances you are qualified and registered to work on, which means that another gas engineer's typical day may not be yours.
The ability to maintain good customer service is a part of the job of a gas engineer. All gas engineers will be working with customers, which means that people and communication skills are useful. You might need to explain a problem, offer advice on how to use an appliance, or recommend a replacement appliance.
With plenty of problems to solve and many different environments and situations to navigate, gas engineers never complain about having to do the same thing every day!
What Skills Does a Gas Engineer Need to Be Successful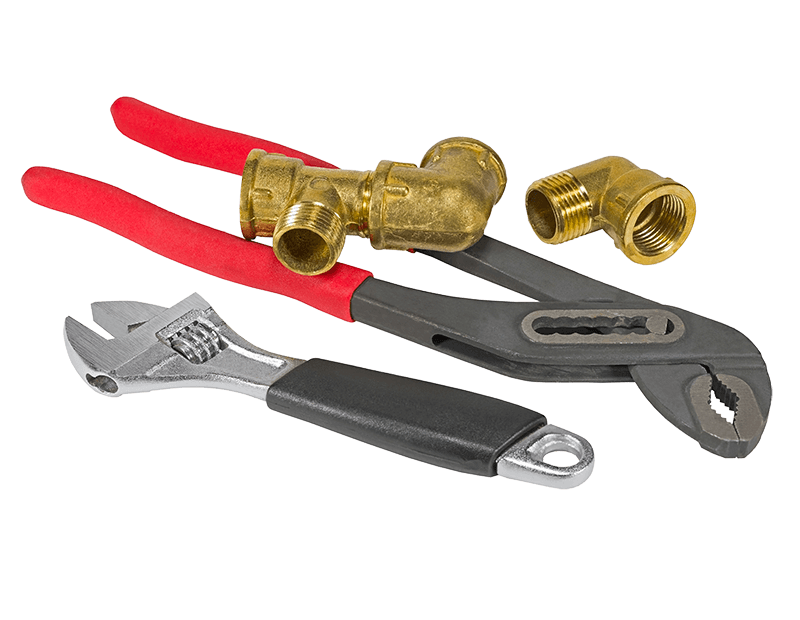 The gas sector is a growing one in this country and is also the UK's main source of energy. Despite this, there is a shortage of skilled gas engineers in the country – which means that this is a career path that is very much in demand, not just from gas business employers, but also domestic and commercial customers.
If you are looking for a 'job for life' that offers job security, an excellent salary, and plenty of options for promotion and career progression, a career in gas management is a good choice. This is especially true of those with a talent for maths and science.
It's also a career choice that gives you a lot of independence: as a highly-skilled worker, your experience is invaluable. You may choose to start working with a company, but later decide that you want to become self-employed; some even decide to become more specialised in a specific type of appliance.
You will also need some 'soft' skills to succeed: an ability to manage your time effectively while solving sometimes complex issues, and an ability to work well with people and offer good customer service.
No matter what path you choose, all you need to be successful is the right training, the right mindset, and a dedicated sense of commitment to doing a good job to be successful.
Download your free information pack
Find out how you could train as a domestic gas engineer by downloading a free copy of our information pack.
How Much Money Does a Gas Engineer Make?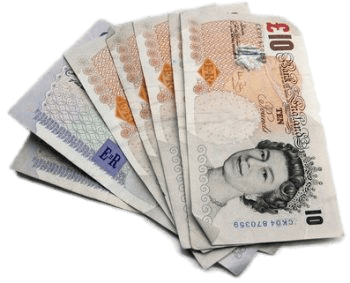 In the United Kingdom, there is a shortage of workers in the skilled trades industries, of which gas is one. While this job may lack the glamour of more popular career paths, it offers an excellent salary, even for freshly trained and qualified workers.
The combination of a nationwide gas engineer shortage and the highly-trained nature of this job means that newly qualified engineers can expect an average starting salary of £32,000 – that's £6,000 higher than the national average!
As your career progresses, you can expect to make even more money. An experienced gas engineer makes around £37,500 a year, while those with even more experience and skill make as much as £60,000.
This average does vary around the country. As you might expect, gas engineers in London and the South-East generally enjoy higher salaries. Outside of this area, salaries can also be pushed up by factors such as a local shortage of gas engineers, or a town being a regional hub for commerce and industry.
Wherever you are located, a career as a gas engineer offers an attractive salary with an interesting and varied job. Gas remains the first choice of Britain when it comes to heating, which means you will always have a steady stream of customers, employed or self-employed.
What Qualifications Do People Need to Become a Gas Engineer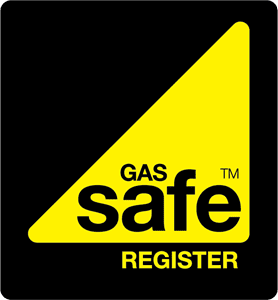 To work as a gas engineer, you will need two industry qualifications, both of which are required by law:
ACS in Gas is evidence of your training. This assesses your competence as a gas engineer; the registration is valid for 5 years and must be renewed to allow you to remain on the Gas Safe Register.
Gas Safe registered is an industry database for the UK which shows that you are qualified to work as a gas engineer, and which appliances you are trained and qualified to work on
Before you can get these industry qualifications, you will need to train – for many people, an apprenticeship offering an NVQ or a Gas Managed Learning Programme in a gas-related field is the best route.
Working without these qualifications is illegal. When training to become a gas engineer, you should focus on courses that cover the training for the appliances you want to work with, such as CENWAT (central heating boilers), HTR1 (gas fires) and CKR1 (gas cookers).
How Long Does it Take to Become a Gas Engineer
The answer to this question largely depends on your pre-existing skills and qualifications. In general, a new entrant completing a Gas Managed Learning Programme can expect to be qualified in around six months.
There are two legal requirements you will need to attain before you can start working; first, you must pass your ACS gas qualification and second, you must be on the Gas Safe register.
An adult apprenticeship, such as those offered by Skills Training Group, will cover all the areas you need to know to pass your ACS test. Passing this test will allow you to join the Gas Safe register and start working on the gas appliances you are trained and qualified to work with. At this point, you will be able to either start your own gas business and work as a self-employed gas engineer or seek employment at one of the UK's many gas firms.
Both paths are valid, and you should choose the one which suits you best – while you can make more money as a self-employed gas engineer, it's worth remembering that becoming an employee offers more stability and security. Many people start out in employment before starting their own business, or vice-versa, so this isn't a decision that is set in stone.
You will need to be committed to passing each stage successfully, which requires hard work and motivation; new entrants with this level of dedication are mostly qualified within a year of starting.
What Apprenticeships Are Open for Gas Engineering
Adult Apprenticeships are a time-honoured route for people who want to become a gas engineer. They are designed for new entrants to the industry, making them ideal for adults seeking to switch to a new career.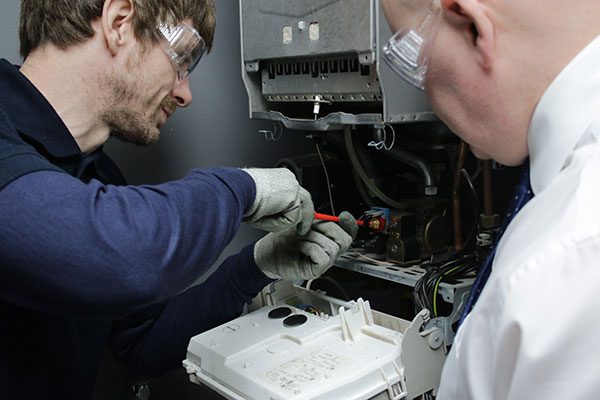 Because apprenticeships are aimed at new entrants with no prior industry experience, they provide excellent foundational training that will enable you to get your ACS and become Gas Safe registered. At Skills Training Group, we offer a part-time and full-time course:
Gas Managed Learning Program – Full-Time (25 weeks)
Gas Managed Learning Program – Part-Time (46 weeks)
Clicking on the above links will give you more details about the course and what you can expect to learn – such as working with domestic gas cookers (CKR1), combustion performance analysis (CPA1) and core domestic gas safety (CCN1) among others.
Start Your Training for a Career as a Gas Engineer Today
Gas engineers do all kinds of work in their day-to-day life, and as a gas engineer, you have a lot of freedom to decide what appliances you would prefer to work on through your training, accreditation, and registration.
This freedom, combined with an attractive salary due to the shortfall in the workforce and many opportunities for career progression, make this an excellent career choice for you.
Starting your training as a gas engineer so you can begin your career is as simple as calling at 0808 164 2780. Learn more about Skills Training Group's options for training as a gas engineer, and book a tour of your local gas engineer training facilities today.
Download your free information pack
Find out how you could train as a domestic gas engineer by downloading a free copy of our information pack.