Choosing an electrical training provider can be more difficult than you think. You're investing your hard-earned money and time into your training provider, so you need to make sure that the training and qualifications you receive are worthwhile. Let's discuss the topics you need to review before you start your training.
Are they electrical specialists?
Although it isn't always the case, 'multi-skills' centres offering a large variety of courses like plastering or tiling alongside electrical training should be avoided. You're looking for a company whose specialist niche is electrical training.
Working towards important qualifications next to a class of tilers or plasterers can be awkward. These trades can be extremely dusty and trying to keep noise levels down can often be a problem.
Stay away from distance learning courses
Think about it – would you trust a pilot or an aeronautical engineer who had completed a distance learning course? Probably not.
Why should it be any different for someone learning a technical trade? Remember you are learning a trade that traditionally took 4 years to qualify in. Vast amounts of practical learning needs to take place to qualify, and not all of this can be learned on the job or sitting in front of a computer.
Although it may be tempting to save some money by completing a distance learning course. Avoid these at all costs!
Do they have a good reputation?
You should always do your homework before choosing a provider. This means checking their online reputation. Check their Facebook & Google reviews to see what previous students have to say. Most well-established providers will be registered with review platforms like Feefo or TrustPilot.
Generally, you're looking to go with a company who has at least twenty reviews with a minimum of 4.5/5 rating.
Are you dealing with the training provider?
Make sure all your pre-course discussions are with the training provider directly and not through an agent. Sometimes agents will gather customers and sell them onto training companies for a commission.
One of the leading 'agents' in the industry recently went under, leaving a lot of students out of pocket and unable to complete their course.
What are their training facilities like?
A good training provider won't hold back on their training facilities. These companies take pride in their centre and some providers spend hundreds of thousands of pounds on their workshops to give their students an advantage. The ones who have invested in their facilities will likely show photographs of their training centre on their website and social media accounts.
Reputable training companies will also usually offer tours of their facilities and allow you to speak to their trainers before you commit to their course. If you're committing to a provider, you always need to see their centre first.
There are some providers who offer courses in hired facilities like hotels. These are usually 'one-man bands' who can't afford their own facilities. Whilst this may be suitable for theory only courses, it's not ideal for practical learning.
Don't spend any of your hard-earned cash until you're 100% certain on a provider!
Hard sell providers
Nobody likes dealing with pushy sales reps. You should be wary of any company who sends a sales rep to your house and puts you under pressure to commit. Ask yourself why they aren't inviting you into their centre. A sales rep coming to your house should set alarm bells ringing and may be an indication that their course isn't up to standard.
Remember, you're looking for training – not double glazing!
Colleges
Colleges are generally reputable, but they can often not be staffed properly. Usually, each trainer has specialist subjects that they train, which sounds ideal, but this can leave you with multiple trainers throughout your course. This can be problematic if all their training isn't standardised. Learning can be hard enough without being shown multiple ways of doing things!
Unfortunately, from experience, they have less of a requirement for excellent customer service, due to their courses being funded by the public with courses being moved or cancelled at the last minute.
'Rubber Stamp' qualifications
You may need your qualifications to get your career started, but qualifications are completely worthless if you don't know how to apply them. Be wary of the courses that claim to get you qualified quicker or cheaper than everyone else. To be quicker or cheaper, something else must give way, and it's usually the quality!
You should make sure the provider you choose offers recognised qualifications that are recognised in the industry, such as City & Guilds or LCL Awards.
Value for money
The old saying 'money buys quality' is usually correct. A good quality course usually focuses the core of its curriculum on practical training. It's much easier and cheaper to focus on theory training because you don't need to invest as much in your practical facilities.
The bottom line here is, don't jeopardise your training by choosing a cheap provider.
One-man bands
One-man bands can be great trainers, but they can't do everything. Everyone has their strengths and it's not likely that they possess the skills to do; training, curriculum development, administration, business development, finance and customer service.
If something happens to the one-man band, how will he be able to support his students?
New Companies
New companies can often be ambitious, but this can also lead to their demise. According to an article by the telegraph 60% of new businesses fail in their first three years and 20% close their doors within 12 months!
Try to use a training provider who has traded for at least five years and always check them on companies house, to find out if they have any financial difficulties.
It's just not worth taking the risk with a new provider!
Audited and checked for quality assurance
Make sure your training provider is properly accredited with awarding bodies such as LCL Awards and City & Guilds. Awarding bodies inspect a provider for quality assurance and rigorous annual audits take place each year.
A good indication of a quality provider is one that has been nominated for awards and has been approved by trading standards.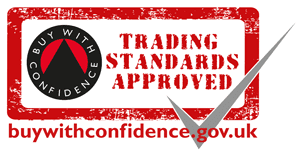 Learn more about our electrician courses & 18th edition training or contact us today by phone, e-mail, or directly on our website!