Are you wondering whether you are past the age where you could successfully learn a new trade to develop into a career? This article will tell you everything you need to know including the options available and help you make the right choice for you.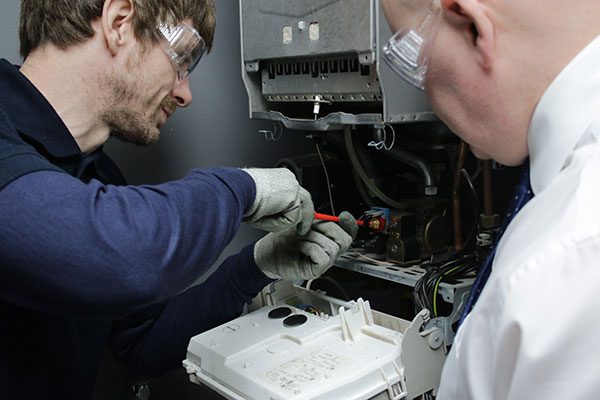 Is there a point in life or age where you should stop trying to learn new skills? Of course not, you can always push yourself to absorb more knowledge and gain experience in different areas. But can you use these skills to develop an understanding of a new trade and charter a new career path?
Before we answer this question, it's important to know why you would want to do this. In school, children are encouraged to choose a job, sector or industry. They are often advised to ensure that it's something that they love and are passionate about. But things don't always go to plan.
People do end up in jobs and industries that do not provide the right fit. Regardless of the path, you choose in your career, you can end up at the wrong destination.
Should you trek on even though you know that your career isn't right for you? Should you endure endless days of boredom? Don't forget, we spend more time working than we do at home in our life. That's why it's important to find a job that you love and that you enjoy.
It's why you should take the steps to change your career path. You should pursue a job that you will enjoy even if you have been following a different career for quite some time. But are there barriers in your way? Will your age block you from learning a new trade?
How Old Is Too Old?
You might assume that the majority of trade workers start their career path early. You would be right. The majority do begin between the ages of 16 and 24 according to a recent poll. However, that doesn't mean that it's always the norm. Things are changing and people are becoming more comfortable switching their careers at a later age. This could be because the retirement age is constantly rising and people don't want to be stuck in a job that makes them unhappy or that doesn't provide the right prospects
Many other participants in the poll were considerably older, between the ages of 25 and 44 and a significant percentage were over 45 when they started learning a new trade.
Mature learners are becoming more common and this could be because there are new resources. Part of the journey can now be completed online which makes it more accessible. People with different commitments, responsibilities and schedules later in life can still work to learn a new trade.
Why Focus On Learning A Trade?
We know why people would switch careers and that age isn't necessarily a barrier that should stop you. But why push yourself to develop skills in a new trade?
As already mentioned, times have changed. In the past, there were set ways that you could explore a career as a trader such as apprenticeships. These were largely designed for individuals who had just left school and had no interest in pursuing four more years of academic education. Today, things are quite different. You can train partially online as well as practical sessions. This means that learning a new skill won't bring your income to a grinding halt.
Once you enter the industry, you'll find that work options are flexible too. You can choose to operate as a sole trader or pursue a position within a larger business. You can even operate through a sub-contract and these possibilities allow you to maximise your position as well as your profitability.
There's even a high demand right now. Due to a booming population and a constantly expanding housing market, there is always a task or project that needs to be completed. That's true regardless of whether you choose to work with commercial or domestic clients.
Furthermore, the skills that you have developed in other industries and sectors are even transferable. Managing your schedule and clients through cloud systems will be simple if you have IT skills while time management will ensure fantastic reviews from clients. You might be surprised by how suited you are for a position within the trades.
If you do choose to learn a trade, there's a massive support structure and system in place. You can find advice about different jobs, information on how to boost profitability levels and even help setting up your own business. You will discover that the trade industry is filled with people who are eager to help you learn and grow in your role, while you learn how to access more possibilities within this sector.
There is a range of different trades to choose from as well including:
Plumbing

Gas engineering

Electrics
So, before you dive into learning a new trade, think about which one is right for you.
What is the best trade to learn?
Learning a new trade presents you with a wide range of different possibilities. You can become your own boss and many of the lessons you learn will allow you to fix equipment that is part of your everyday life. It's not just beneficial for your career, it's useful in a variety of ways. So, which trade is the best trade to learn?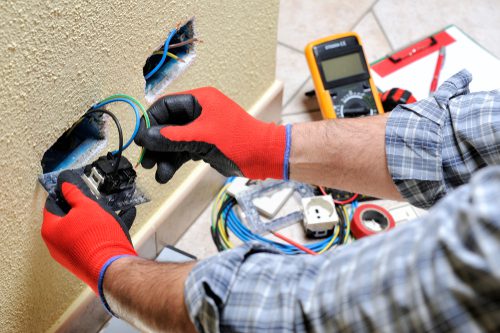 First, you should think about whether you want to work indoors or outdoors. However, this can vary depending on the job and the clients that you work for. It's another benefit of the trades because you'll have the freedom to choose the projects that you take on. Projects in plumbing, gas and electrics could be inside or outside depending on whether you are working with industrial or domestic clients. Many traders who freelance work with both and have the complete independence to take the jobs that they want.
Time is also an important consideration. Some people want to get stuck into one job for days, weeks or even months on end. Others will want to be able to seamlessly switch between different positions. Working in the trades, both possibilities are wide open. However, electricians, plumbers and gas engineers will typically work on one job per day. As such, every day can often be a brand new challenge which makes a career like this dynamic and keeps things interesting. In some cases, larger projects will stretch on for months. Again, you'll have the freedom to determine whether these types of jobs are right for you.
Of course, in some cases, there might be limitations on what trades could suit you. For instance, you might be colour blind and if that's the case, it might be worth avoiding a career working with electrics. Wires are typically colour coded which means wiring when colour blind could be dangerous. Similarly, electricians will often have to work in tight or closed-off spaces. As such, if you are claustrophobic, this might not be a particularly suitable trade either.
Luckily, there are always different possibilities. For instance, you can think about working as a gas engineer. Usually, gas engineers will be operating on boilers and have plenty of space to work. Boilers are often found in kitchens, airing cupboards or hallway closets.
You'll need to think about the environments that you do and don't feel comfortable with when choosing a trade like this.
Of course, to truly understand which trade could be right for you, you need to explore each option in turn.
Plumbing
Numerous courses are available for individuals who want to learn this trade. In 25 weeks, you can gain the building blocks you will need for a full career. As a plumber, you will work to fix numerous issues including:
Water leaks

Dripping taps

Water blockages
However, you could also be responsible for installing new equipment or completing more extensive drainage and irrigation work on a property. You can even be a key member of the team on larger construction jobs.
There is certainly a lack of talent in the industry right now for this particular trade. As such, once you develop your skills and gain the right qualifications you will be in high demand. This is true regardless of whether you work in the commercial or domestic sector.
The salary is competitive too. On average, you can expect to earn over £31,000 per year operating as a plumber. You can also boost your earnings by learning new skills and enrolling in more courses.
For more information on how you can become a plumber, click here.
Gas Engineering
Many plumbers will complete additional qualifications to ensure that they can operate as a gas engineer. This can increase the average salary by as much as £7000 so it's worth the time investment. The average salary for a gas engineer is up to £41,000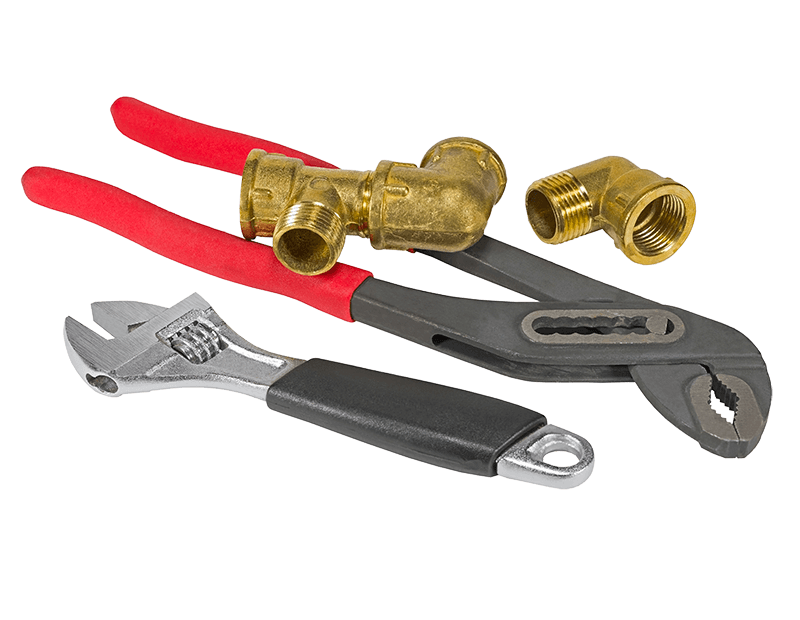 Gas engineers also have a diverse range of projects that they might be working on. For instance, they could be involved in the installation and repair of central heating systems in homes. Or, they might be responsible for ensuring that duct systems are installed the right way in massive factories. Choose this trade and your day to day work life could easily be this varied.
Similar to plumbing, the initial training can be completed in a relatively short period of just 46 weeks. You can gain a wide range of skills including:
Knowledge in safety and legislation

Operation of emergency isolation controls and valves

Gas component replacement

Domestic pipework installation
The numerous skills that you learn in courses like this will make you a valuable asset to a wide range of different clients in multiple industrial sectors. There are two main pathways to becoming a gas engineer in the UK. You can opt for the traditional NVQ apprenticeship. alternatively, you might want to explore the Fast Track Managed Learning Program. With the fast track option, you will be in complete control of how and when you learn. You won't have to wait for the right apprenticeship scheme to become available. Instead, you can find and access the course that matches your needs and requirements.
For more information on how you can become a gas engineer, click here.
Electrician
If you're not colour blind and you don't mind tight spaces, a career as an electrical engineer could be the perfect choice for you. Particularly, if you're fascinated by how different pieces of equipment operate or how the wiring works inside the wall of your home. As with the other trades, operating in electrics will grant you access to a competitive salary.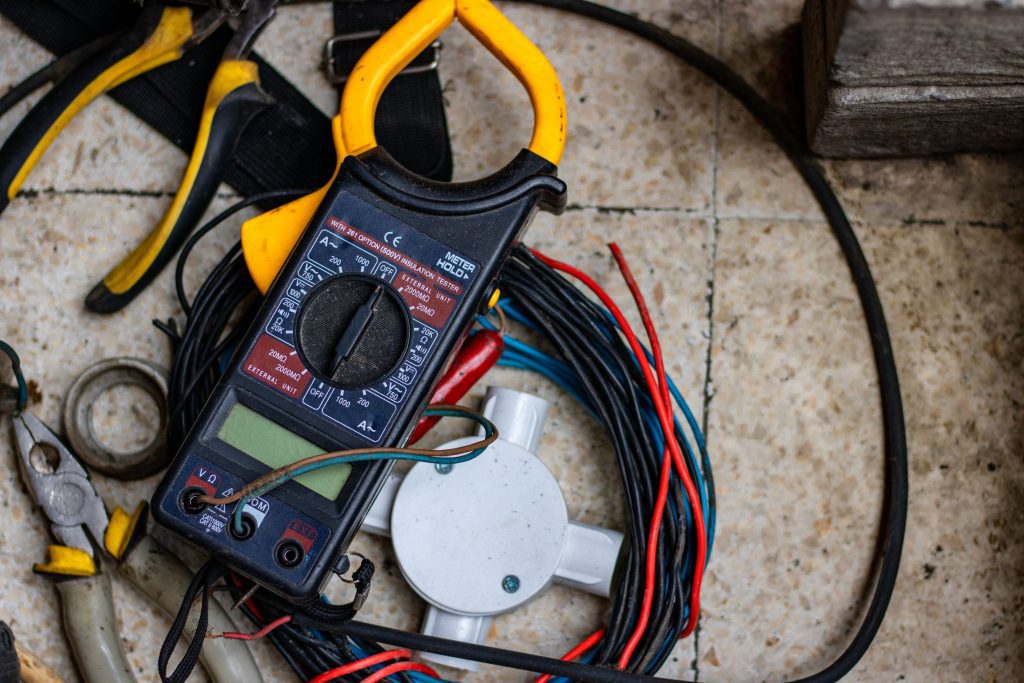 You will also be working on a wide range of different tasks each day in your career. From maintenance to wiring and of course repair, the challenge will depend on the project that you choose. You can operate in both the commercial and domestic field.
For those who do not want to pursue an apprenticeship scheme later in life, there are other access points to become an electrician. You can, for instance, choose a Level 2 or 3 Diploma. Alternatively, there is also a domestic installer course that might be suitable.
Becoming an electrician is a path ideally suited for those with a technical mindset and individuals who enjoy solving problems on a regular basis. There is also constant room for career growth because you can always learn new skills and you will need to acquire fresh knowledge consistently. Technology is forever evolving and growing in different directions. An electrician must also adapt whether it's learning to work with smart systems or understanding new wiring methods. The courses available provide a comprehensive level of information that you will need to begin your journey in this particular trade.
It's clear then that there isn't such a clear age limit on learning a new trade. If you do, it can be the beginnings of a career where you can gain a high level of flexibility and consistently high profits. One research study suggests that only 23% of employees are happy with their jobs. When traders are interviewed research suggests that 50% are delighted to be working in their industry.
For more information on how you can become a gas engineer, click here.