Thinking of changing your career, but don't know what to do or even where to start? Making the right decision can be tough, and you may need to consider training for some careers. Read on to find out how to make the right decision for you and make the switch to a new job you love.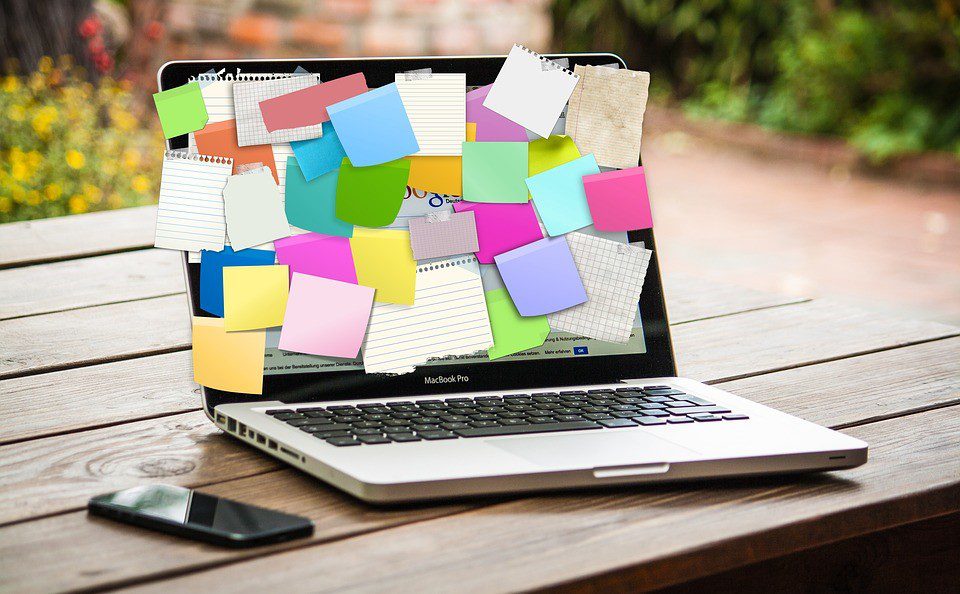 Does your current job make you feel trapped? As careers advisers up and down the UK constantly remind us, we should all be looking for a job that we love so that it won't feel like a job, but for most of us, that can be easier said than done.
This is particularly true for people who already have a job. After years or even decades working in the same industry, you may feel like you have reached the end of the road in terms of career progression or salary. You may even just feel completely unmotivated and generally unhappy with your job – and eager to take your working life in a completely new direction.
The first thing you need to work out is why your job is making you unhappy – and then analyse what would make you happier. This will vary from person to person and is often dependent on your current circumstances. It can be hard to root out the real reasons for your dissatisfaction; this article will answer some of the most common questions and doubts that people have – and offer potential answers.
Is It OK to Change Careers at My Age?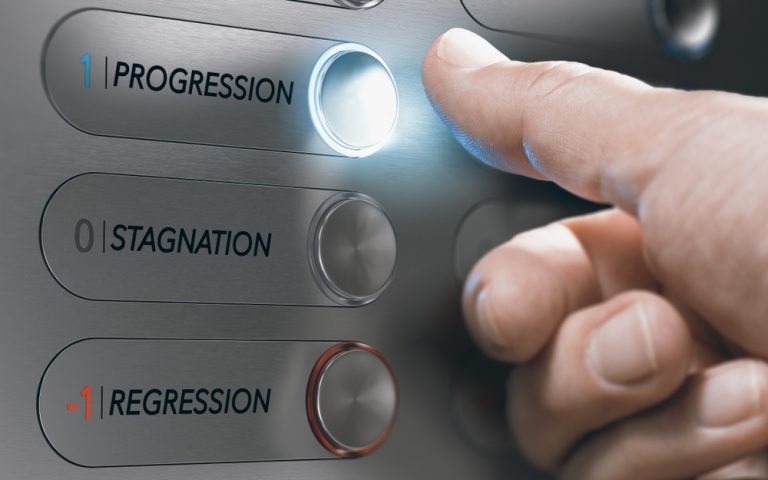 Some careers are more attainable than others when switching in later life: a 40-year-old will find becoming a professional football player all but impossible but can retrain easily as an electrician, for example.
Age is just a number – and in Britain, employees in the workplace are protected from age discrimination and ageism in the workplace by the Equality Act of 2010. Despite this legal protection, those over 40 can often feel worried that their age will work against them in the search for a new career in spite of their greater experience and skills, much of which may be transferable.
Even people in their 30s can feel trapped in a career and unable to make a move. While there are many jobs in the UK, many are part-time or self-employed, and taking a pay cut can be daunting; it's also normal to worry that you could be making a mistake.
There is no denying that changing your career at a later stage of life – especially when you have already established yourself in your current one – is a challenge, especially when you consider potential pay cuts and starting afresh. However, if you're not happy in your current role, then changing careers may make you happier.
One thing to remember is that you cannot get back your time: being stuck in a career that no longer feels right for you can leave you feeling trapped and reduce the quality of your life. No matter what age you are, switching careers to try something new, learn new skills, and build something you enjoy and are proud of is a valid move.
If a reduced salary is a concern to you due to your financial situation, it may be worth exploring the skilled trades – jobs such as gas engineering, plumbing, and becoming an electrician. Britain's current skills shortage means there are not enough workers in these positions, which means that there are high starting salaries, even for beginners.
Why Are You Dissatisfied With Your Current Job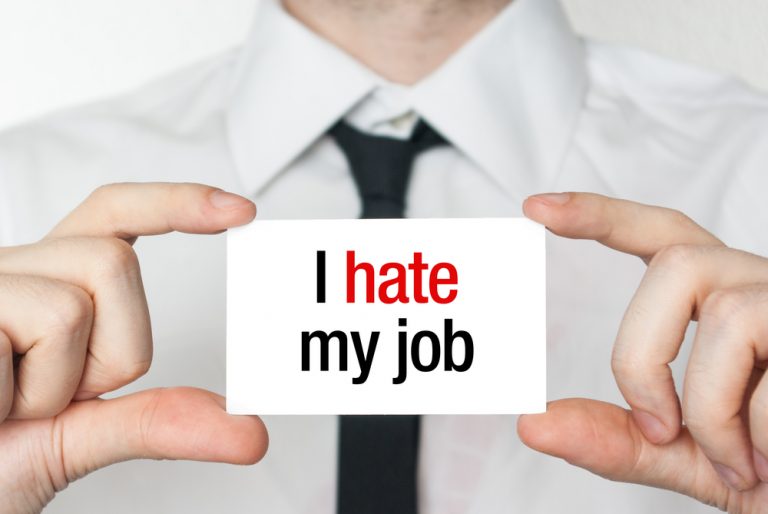 If you wake up in the morning and feel dread at the prospect of having to go into work, you're not alone: although 92% of us believe we should do what we love, a staggering 55.6% of Britons are unhappy with their job.
There are many reasons to be dissatisfied with your role; perhaps you're not paid enough, or you're not progressing as fast as you would like. You may have a bad relationship with your boss and have a poor work-life balance with a long, dreary commute every day.
Pinpointing exactly what it is that is making you unhappy can help you to address the issue – and help you to find new answers. It's normal for people to change over time. What might have been your perfect job in your 20s may not be now, simply because your priorities have changed, and your workplace and current career no longer reflect who you are and who you want to be.
What Are Your Expectations In a Job
One of the most common job interview questions today is "what are your expectations from the job?" and it is something you should be considering when looking at potential new careers.
Knowing your expectations helps you to find better roles that suit your needs rather than tumbling into a new role, which may leave you feeling just as dissatisfied as your current one in the long run.
In general, there are five key expectations which you should determine:
Security – is the security of your job important to you, and do you value a steady paycheque and reliable benefits over a more flexible model?
Progression – is advancing your career and working your way up important to you, or are you happy to take a job with fewer responsibilities?
Salary – do you want to make more money, or would you be happy to take home the same pay, or even a pay cut to switch to a more rewarding career?
Work-life balance – are you looking for a more flexible work schedule and a reduction in your hours, or a balance similar to the one you currently have?
Abilities – are you looking for a job that uses your current abilities, or would you be happy to retrain for a good opportunity, such as a job as a gas engineer?
If you're a woman looking at a move to a career that isn't seen as 'traditionally' female, it's worth knowing that in recent years, some of the more traditionally male-dominated industries – such as the skilled trades – are now more open to women. This is in part due to women seeking new challenges and is likely to increase as women increasingly choose to take courses that were once dominated by men.
These are the most important considerations; you may have others related to your lifestyle, situation, and other needs. Your own expectations are unique to you, and it is worth exploring what you want to ensure that your prospective new job will meet both your professional and personal needs.
How Can I Change My Job With No Experience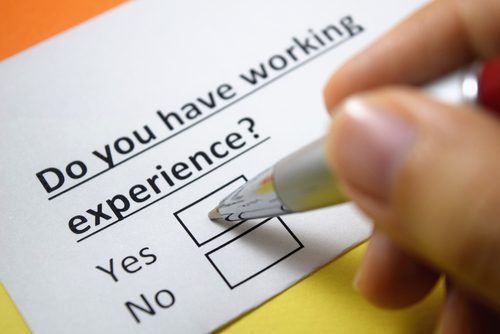 One of the most puzzling paradoxes of the modern working world is that of experience: to get a job, you need experience – yet to gain experience, you need a job! While this is often joked about, it can make switching jobs seem impossible if you are looking at a new career that places importance on experience. This can be a source of great frustration in many industries – but in some, like the trades industries, having no experience is not a barrier to your entry.
This is largely down to the skills shortage crisis. Simply put, there are not enough skilled workers in trades such as gas engineering, plumbing, electrical working, and construction. Companies are struggling to recruit qualified workers as the older generation retires – and the gap is costing costs Britain £6.3bn a year.
This huge demand for skilled workers means that employers are looking for trained and qualified workers, no matter what their level of experience – and are happy to pay a handsome salary to reward those who make the transition. As a result, salaries have increased; a freshly trained gas engineer can expect to make £32,500 starting out, increasing to as much as £60,000 with more experience.
The skilled trades are a good career choice for anyone who enjoys solving problems, enjoys practical work, and enjoys a varied job in which no one day is the same as the next. With no entry barrier in terms of experience, many former office workers are making the transition to the skilled trades.
It may be surprising to learn this, but it is possible to get fully trained and qualified as a gas engineer or a plumber in as little as 25 weeks – rather than the years of on-the-job training and experience that comes with the more traditional apprenticeship route.
Consider What Courses or Training You Could Take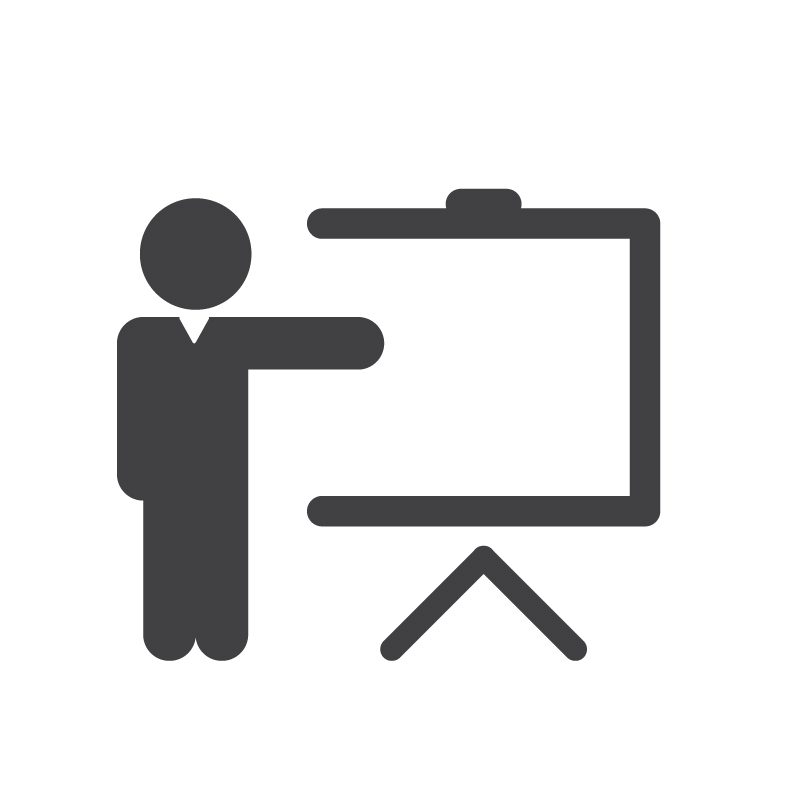 When you are looking at prospective new jobs, it's worth considering what specific skills, qualifications, and training you may need to take to be considered for a position. Almost all professional and skilled jobs in Britain today require some form of training – accountants need to study towards their ACA or ICAEW, for example.
All industries are regulated by a professional body, which typically ensures that workers in this industry meet a minimum standard of expertise in the profession. In industries like the law and gas engineering, qualifications are essential: solicitors must take the Legal Practice Course, while gas engineers must pass ACS in Gas and be Gas Safe registered. Not all industries have mandatory qualifications, but you should research your options and understand what training and qualifications you should have.
The training can often be taken in many ways – part-time, full-time, online distance learning, and on-site training are just some of the options open to you. In some cases, a prospective employer may agree to train you on the job. Typically, this would be an apprenticeship role.
You may also find that taking a course on your own helps you to understand better what a future job will be like, and whether it is the right choice for you. While your new training may not help you find a new career, it may set you off on a new track – and give you a new skill to leverage.
Take Action to Make It Happen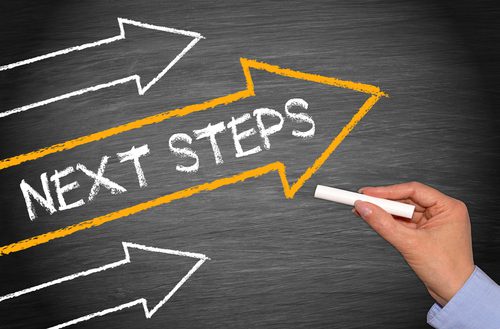 You will spend most of your time working – so it's understandable that you want to think carefully about your next move. However, getting stuck at this stage won't help you.
Don't get stuck in a loop of analysis paralysis and overthink everything down to the smallest details. If you have decided on a good way forward from your present situation that matches your goals and feels like a good move, then you need to act to make it happen.
That action could be taking a course, as mentioned above – or it could be through another method, such as volunteering your time, or speaking to friends in that industry. What's important is to get a feel for whether this new role is the right one for you – and will meet your own expectations.
After all, you want to find a new job that gives you job satisfaction, not leave you feeling unhappy again a few years down the line! The important thing to do is to simply get started with doing something so you can start making progress when it comes to changing your career.
When it comes to the skilled trades, taking a career change course is a good idea. Fast track managed learning programmes, such as this one, give you 'hands-on' learning in equipped workshops. As you train, you'll learn whether the job is right for you – and you'll finish ready to get your final qualifications.
Don't Rush This Important Decision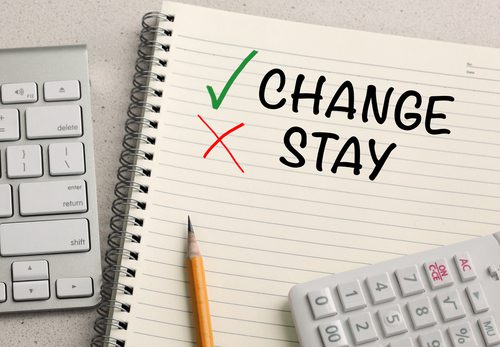 While acting once you've made a decision to move forward is important, you don't want to rush headfirst into a new career. Finding the right job for you will take time, and the hunt for new jobs can be demoralising, even at the best of times.
A smart way to tackle a change in career in later life is to set a timetable of goals to meet. It might start today with a phone call to an industry organisation for more information, or to a training centre such as Skills Training Group to find out more about career change courses offered in one of the trades industries.
From then on out, you can set more milestones to keep you motivated and working towards your goal: changing your job. Whether that's tinkering with your CV, taking courses in skills, or speaking with people in your target industries, all of these activities help to maintain momentum and push you forward in your career move.
If you're interested in a career change courses in gas engineering, then call Skills Training Group now at 0808 164 2780 to speak with one of our advisers who will be able to answer any questions you might have.