PAT Testing Insurance Requirements: All You Need to Know [2023]
A PAT tester performs a crucial task: test electrical appliances to ensure the firm complies with health and safety work regulations.
Whether you work alone or own your PAT testing business, acquiring the right security from a reliable insurance company is essential.
This brief article will discuss the PAT testing security prerequisites you should know.
Insurance Requirements for Portable Appliance Testing
You might want to get a PAT testing insurance policy, a legal requirement, to start your own PAT test business or add PAT testing as a service to your current enterprise.
Ensure the following when searching for the right insurance company:
Compare prices

Seek wise counsel

Understand the coverage you will receive
Although PAT Testing is not a legal requirement, it is the most effective way to comply with the work equipment regulations before entering.
To become a qualified and skilled tester, check out this PAT Testing Course.
NOTE: According to the Electricity at Work Regulations of 1989, you must keep all electrical equipment that poses a high risk of injury in a certain state.
1) Professional Indemnity Insurance


You need this cover if you intend to provide advice since it safeguards you from the potentially expensive risks of client lawsuits and pays for the expense of a lawyer.
2) Employer's Liability Insurance
For insurance purposes, you will require employers liability insurance if you intend to hire staff.
Employer's liability cover ensures your employees' well-being because you are responsible for their health and electrical safety, in line with The Health and Safety at Work Act (1974).
It would be best to have employee liability insurance from your insurance provider to protect you from faulty electrical appliances. For valuable equipment, you may want to consider tools cover.
3) Public Liability Insurance


Public liability protects you and your own business from the costs incurred by unexpected accidents and incidents.
Because your insurance provider will cover the settlement costs on your behalf, you won't have to cover them completely out of pocket; public liability insurance is required.
NOTE: According to the Health and Safety at Work Act, every employer shall safeguard, to the extent reasonably practical, the health, safety, and welfare at work of all his employees.
Benefits of Having PAT Testing Insurance
Frequent PAT testing translates to a risk assessment of your electrical appliances, assisting in determining the safety levels and the necessity for more or less frequent inspections.
The best way to meet your workplace health and safety requirements and electrical work regulations is to conduct regular PAT testing. See the various PAT testing options here.
Protection for Business Owners
As a tradesperson, you should take every precaution to safeguard your company because you may be held accountable at any time.
Emergencies and Accidents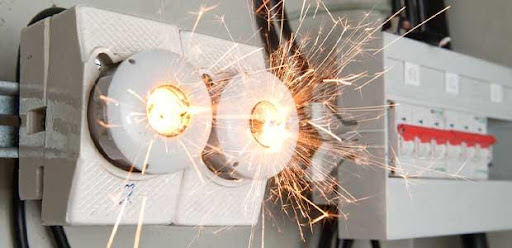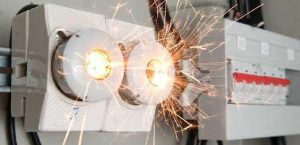 Accidents occur—it's a fact of life. Equipment can cause electric shock, and a malfunction or overload can result in an electrical fire.
Almost all industries use portable electrical equipment, which is modern, energy-efficient, and equipped with cutting-edge electrical safety measures.
Find out here why PAT testing records are important.
Legal and Financial Security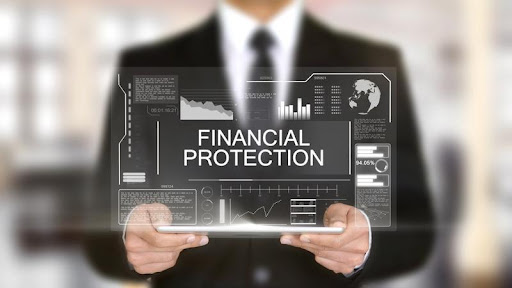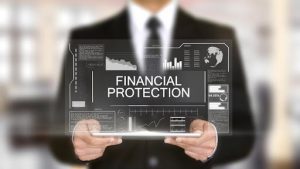 In certain situations, having financial loss coverage as a tradesperson would shield your company against substantial compensation claims.
A constructor fixing a location that an events team intends to use is an example of a claim for financial loss cover.
Frequently Asked Questions (FAQs)
The most frequent queries regarding the security requirements for (Portable Appliance Testing) PAT testing are listed below:
Do PAT Testers Need Insurance?
Indeed, if you are an employee of a firm, your security is covered by the business. Check out the PAT testing equipment listed here.
What Is Exempt From PAT Testing?
Power tools and other battery and cordless-operated devices do not require a portable appliance test because they are not powered by mains electricity.
However, any battery chargers would require electrical equipment testing and maintenance in a safe condition since they plug into the electricity and power the device.
Can You Perform Your Own Pat Testing on Electrical Equipment?
PAT testing should only be performed by someone with extensive electrical equipment knowledge and expertise; otherwise, you risk endangering yourself and others.
Find out how to obtain a PAT testing certification here.
Conclusion
No PAT testing regulations define when and how PAT testing must be done, so it might be challenging to understand its legal requirements first.
Like most health and safety issues, PAT testing is essential to exercise caution and perform suggested electrical safety measures to prevent danger.
Acquiring PAT testing cover for your business helps protect you from unforeseen events and business longevity.