CORGI gas training? Did you know that CORGI hasn't been the governing body for gas since 2009?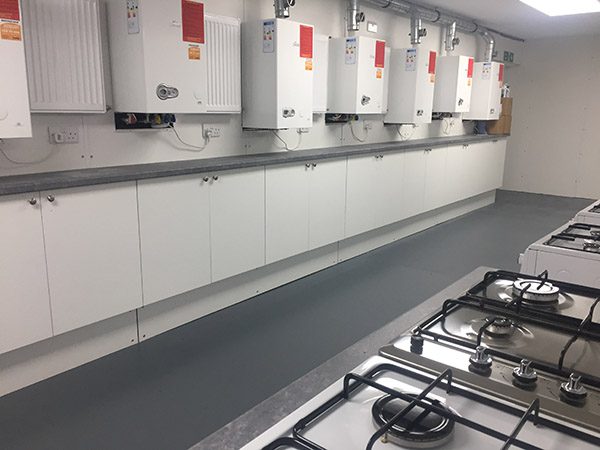 The official governing body for the gas industry in the UK used to be CORGI but was replaced by the Gas Safe Register on April 2009.
Despite being over a decade ago, many consumers still refer to the Gas Safe training as CORGI gas training. You can undertake Gas Safe training by completing the Approved Certificate Scheme (ACS) training and assessment.
After you've successfully completed your ACS, you can apply to join the Gas Safe Register.
Corgi Gas Course
Skills Training Group has created has developed a tailored fast track corgi gas safe course (now known as gas safe) designed for new entrants into the domestic gas engineering industry.
Our course covers essential plumbing & pipework, full central heating installations, boiler servicing, repairs & maintenance.
At the end of the training, you'll receive an LCL Awards Gas Managed Learning Programme certificate that will allow you to undertake your ACS Assessments.
For those looking to become corgi registered plumbers, we have a variety of entry routes which include a full-time 25-week programme and a part-time 46-week programme for complete beginners. We also have a shorter version designed for candidates with prior knowledge in the gas or plumbing industry. This course takes 18 weeks to complete and would be subject to you successfully passing a recognised prior learning assessment.
Whichever route you choose, the training programme must be fully completed before you can undertake your final ACS Assessment.
The LCL Awards Gas Managed Learning Programme will teach you the critical knowledge and understanding required before you start your career in the gas industry and becoming CORGI registered.
Who our Course is Aimed at
Anyone who wants to become CORGI registered plumbers. Previous knowledge or experience is not required. A shorter version of the course is available for plumbers or experienced gas operatives without formal qualification looking to upskill their qualifications.
Locations for the CORGI gas installer course
Duration
New Entrants with no prior experience – 25-46 weeks
New entrants with prior experience – 18 weeks
Qualifications & Opportunities Available
Work Placement opportunities
After completing the Gas Managed Learning Programme, you will need to work alongside a qualified and corgi registered gas engineer recording a set amount of real-life jobs to build your gas portfolio, which is a mandatory requirement for any new entrants into the industry.
Skills Training Group will guarantee you a work placement with a CORGI registered gas engineer allowing you to pass this mandatory requirement and providing you with vital on-site work experience.
Corgi Gas Installers Course Curriculum
Theory and practical training including realistic work environment training in the following:
Pipe bending and jointing skills for copper tube to LCL Awards requirements
Pipe bending and jointing skills for steel pipe to LCL Awards requirements'
Install and test steel pipe
Installation and commissioning of domestic heating systems
Install central heating electrical controls
Testing and purging of domestic gas installations
Combustion
Flues and ventilation
Controls for gas appliances
Gas pipework
Gas industry legislation
Installation of domestic gas appliances
Commissioning, servicing and maintenance of domestic gas appliances
ACS Training and Assessment
After completing the Gas Managed Learning Programme and proving competence in the knowledge of gas safety, the learner will now be eligible to undertake their domestic ACS Assessment which takes around 5 days to complete.
The five day ACS assessment covers:
CCN1 – Core Gas Safety
CPA1 – Combustion Performance Analysis
CENWAT – Domestic Central Heating Boilers & Water Heaters
HTR1 – Domestic Gas Fires and Space Heaters
CKR1 – Domestic Gas Cooking Appliances
After completing the ACS assessment, the learner will be eligible to join the Gas Safe Register (previously CORGI register) and apply for a position within the domestic gas industry.
Become a Corgi Gas Engineer
The Corgi Gas installer course with Skills Training Group holds a number of qualifications within the industry:
LCL Gas Managed Learning Programme
ACS – CCN1, CPA1, CENWAT, CKR1, HTR1
If you'd like to become CORGI registered, click here to view our new entrant gas courses.